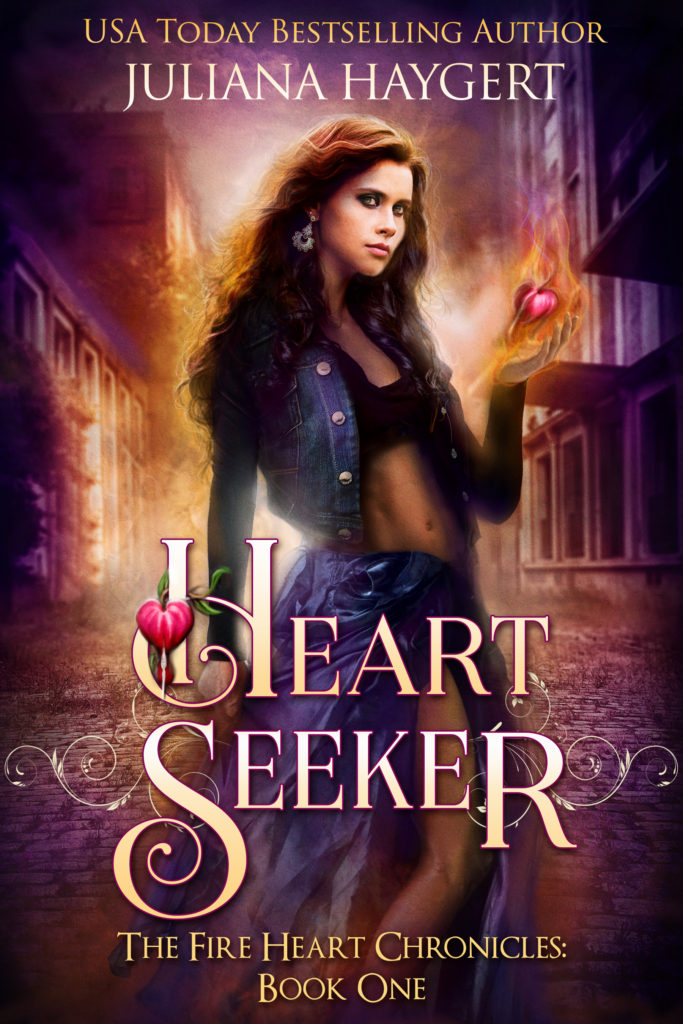 HEART SEEKER (The Fire Heart Chronicles #1)
Genre: NA Urban Fantasy
Word Count: 70,000
Release date: TBD
Cover: Ravven
"For over twenty years, I've been lied to— magic burns within my veins, and I'm unable to resist its call."
Mirella wants to be a normal college student… but she's far from normal. Since she was born, her mother has been hiding the truth. Mirella is a descendent of a powerful bloodline that spans centuries, a bloodline that gives her an uncontrollable sixth sense.
Masked men desire her blood. Strangers long for her to join their cause, and a gorgeous man with magic of his own seeks to forge a forbidden bond between them.
For Mirella, there is no escape. Bodies surface, and killers run rampant as her people are hunted and slaughtered. Mirella is the only one who can save them. Trapped in a life she doesn't want, Mirella must find the strength to summon the power inside of her— or risk the extinction of her kind.
**Previously titled Gypsy Heart**
**First published with Creatures boxed set on Aug 15th 2017.**
Add HEART SEEKER to your Goodreads to-be-read list!
NOVELLAS:
EARTH SHAKER (A Fire Heart Chronicles Novella)
All she wanted was to be strong …
When alchemists invade her enclave, earth elemental Cora has one order to follow: take the magical animals to safety. Even if that means betraying her heart and leaving everyone she loves behind.
**Earth Shaker is a novella in the Fire Heart Chronicles world. It's available with the Elementals Boxed Set.