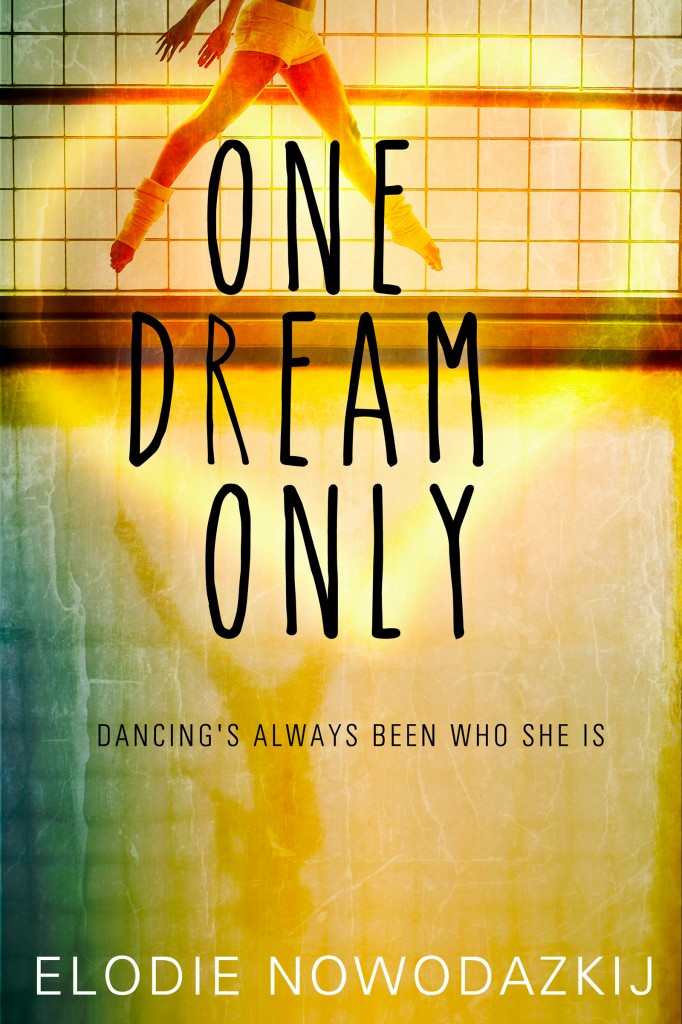 Cover designer: Derek Murphy of CreativIndie
Title: ONE DREAM ONLY (ONE, TWO, THREE #0.5)
Summary: Sixteen-year-old Natalya Pushkaya has only one dream: becoming the best ballerina ever. Dancing's always been who she is and she's working her hardest to land the main role of the School of Performing Arts' end of the year recital.
But…will she make it?
Within a week, Natalya's life will be changed forever.
Prequel novelette of One, Two, Three.
Add it on Goodreads! And pre-order on Amazon!
About the author:
Elodie Nowodazkij was raised in a tiny village in France, where she could always be found a book in hand. At nineteen, she moved to the US, where she learned she'd never lose her French accent. She graduated with a bachelor's degree in Modern Language & Linguistics, and later earned master's degrees in German Cultural Studies and European Studies. Unbeknownst to her professors, she sometimes drafted stories in class. Now she lives in Germany with her husband and their cat (who doesn't seem to realize he's not human), and uses her commuting time to write the stories swirling in her head. She's also a serial smiley user.
Cheers,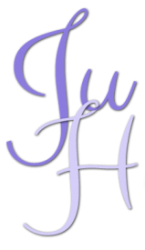 An Art of Love novel by Kitsy Clare
New adult romance, book 2
(Not necessary to read the first in the series to understand book 2)
Sugar's not so sweet and secrets can be deadly … especially with matters of the heart
Sienna's bestie, Harper warned her not to intern for famous bad boy artist, Casper Mason. After all, he just fired Harper who helped Sienna get the interview. But the moment Sienna sees Casper—or Caz—sweaty and practically shirtless and swinging from chains while he works on his sculpture, she's hooked. He's the richest, hottest artist in New York, and he lives in the fabulous Williamsburg Sugar Factory. But he's also an incorrigible game-player, who seems to relish testing Sienna's loyalty with a string of unsettling tests.
She knows she should get away fast. But by the time Sienna sneaks into his locked storage room and begins to unearth his dark and terrifying secret, she's fallen way too hard for the handsome, charismatic Caz.
Book reviewers are saying:
"Beautiful. Amazing. A fantastic read that left me wanting more." -XoXo Book Blog
"A juicy read full of passion and magnetic chemistry that will have you hooked from beginning to end." -From the Purple Matter Book Blog
Author Bio:
Kitsy Clare hails from Philadelphia and lives in New York. A romantic at heart, she loves to write about the sexy intrigue of the city, and particularly of the art world. She knows it well, having shown her paintings here before turning to writing. Model Position, her new adult novella isabout artist Sienna and her friends. Living in a Bookworld says: "Beautifully written! We get to learn things about art & painting, which is refreshing. A colorful story from a promising new adult author." The next in her series, Private Internship launches on September 29 with Inkspell.
Kitsy loves to travel, draw, read romance, spec fiction and teach writing workshops. She also writes YA as Catherine Stine. Her futuristic thriller, Ruby's Fire was a YA finalist in the Next Generation Indie book awards. Fireseed One, its companion novel, was a finalist in YA and Sci-Fi in the USA News International Book Awards, and an Indie Reader notable. Her YA horror, Dorianna, launches fall 2014 with Evernight Teen.
Website | Blog | Facebook | Twitter | Pinterest | Newsletter
Cheers,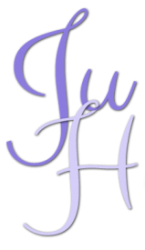 Hope for Her (Hope Series Book #1)
What do you hope for?
No one ever expected much from him.
Joshua Elijah Griffin, IV is on his last chance. A stint in rehab and a transfer to a new school has scared him into putting his life on track. He's determined to live up to his family's expectations, but on the first day of class, Josh meets a girl. He knows his father won't approve, but in Carrington, he sees a kindred spirit. He's willing to give up everything to be with her.
No one ever thought much of her.
Carrington Olivia Butler is ready to shine. Always in the background, she goes away to college to break out of her shell. Carrington wants to feel special. Josh's attention is exactly what she craves, but their intense and sometimes volatile relationship is more than she bargained for.
As their relationship progresses, Josh's demons return, and Carrington's feelings fade, but they aren't ready to give up hope. They give their love one last shot to survive, but hope, may not be enough.
**This book contains adult subject matter. Not intended for young readers.**
Hope For Her on Goodreads: http://bit.ly/HopeForher-Goodreads
Pre-Order Hope For Her: Amazon
Itunes-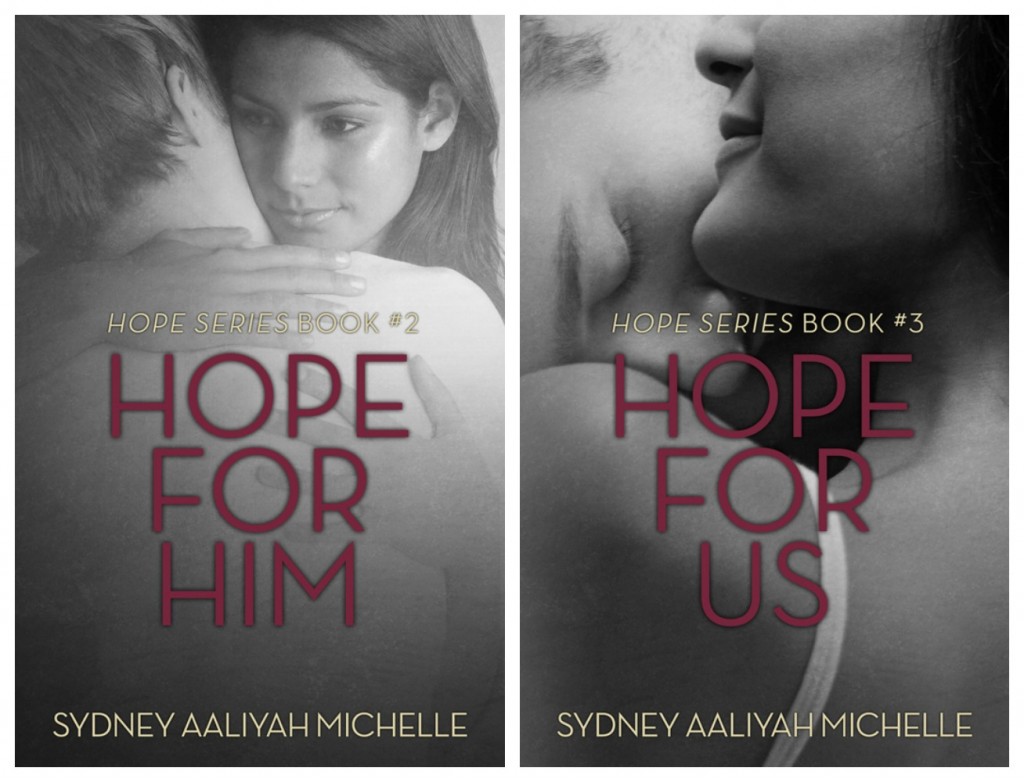 Hope For Him ( Hope Series, Book #2 ):  What do you hope for, now?
- Available December 2014
Hope For Us ( Hope Series #3 ): What do you hope for, still?
- Available February 2015
About The Author
Sydney Aaliyah Michelle is a New Adult Contemporary Romance writer, a voracious reader and movie fanatic who Sydney has been blogging at sydneyaaliyah.com for three years, where she interviews people about their tattoos, discusses her favorite movie quotes, reviews books (New Adult & only the ones she loves) and journals about her writing and editing process. Hails from Texas. After surviving 5 1/2 years living in China, she had the courage to finally pursue her passion and become a writer. Sydney's self-published debut New Adult Novel Another New Life released June 2014. An active tweeter, she is also a JuNoWriMo (2x) and NaNoWriMo (2x) winners who notes the sci-fi action flick "The Matrix" as the best representation of her life in the past. She is blessed to be awake now and doing what she loves.
Website / Twitter / Facebook/ Goodreads / Pinterest
Goodreads Book Giveaway
Giveaway ends October 01, 2014.
See the giveaway details
at Goodreads.
Cheers,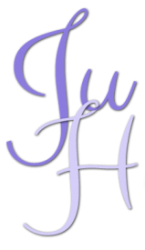 Hi! I'm Juliana Haygert,

Author of New Adult fiction.

Welcome to my blog!

To learn more about me, click here.

Subscribe to my Newsletter

Juliana

has read 1 book toward her goal of 60 books.