Hi friends!
Remember I've been talking about writing a secret project, then about seeing the cover of a secret project?
The secret project is called Midnight Kiss: Four New Adult Paranormal Romances, and here's a teaser: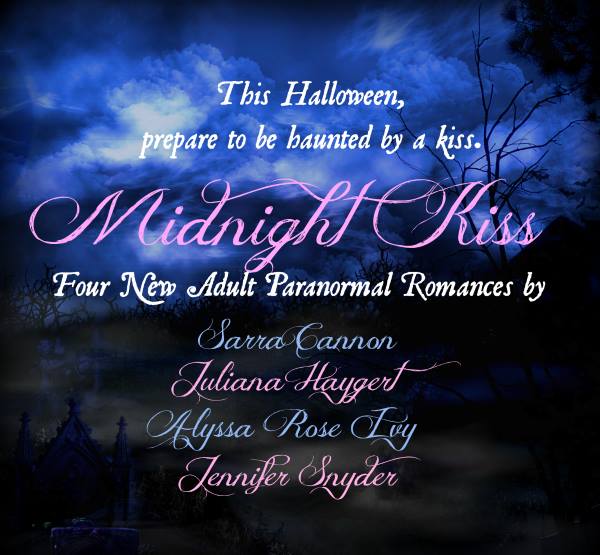 This is not a boxed set of previous published books. We wrote new stories with a Halloween theme (and other common elements) just for this boxed set.
My story is called The Midnight Test and I created a pinterest board for it!
Giselle from Xpresso Book Tours is organizing the cover reveal scheduled for Sept 5th. You can sign up to participate clicking here.
Cheers,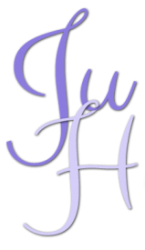 Hi Friends!
I haven't posted in 3 weeks, so here's what happened during that time:
READING:
I've read If I Stay by Gayle Forman, Siege and Storm by Leigh Bardugo, Poison by Bridget Zinn, and Moon Called by Patricia Briggs.
I've also read a manuscript by a friend.
WRITING:
I've been writing Captured Love.
WHATELSE:
The cover reveal of Captured Love is on August 21st, and if you want to help me with it, you can sign up for it here!
I'm one of the founders of NA Alley, but as of last weekend, I'm not a member of the blog/website anymore. Unfortunately, I'm busier than I ever was and with the pregnancy, I need to slow down. As it is, I can't give as much of myself to the blog as I would like to, and decided it wouldn't be fair to the other members. I'll still support NA Alley and hope you do too!
ON MY BLOG:
– Teaser Tuesday
– Cover Love : Fierce
– Cover Love: Tyler
– Release Day: The Horde Without End
– Release Day: Tyler
Tell me about you? Anything new? Writing or reading a lot? Any inspirational posts out there you want to share?
Cheers,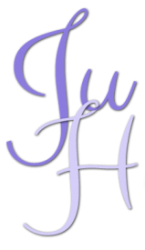 Hi friends!
Giselle from Xpresso Book Tours is organizing the cover reveal for my upcoming book on Aug 21st.
CAPTURED LOVE
Genre: NA Contemporary Romance
Warning: strong language, sex scenes
Word Count: tbd
Release date: November 2014
Cover: Najla Qamber Designs
It's been four years since twenty-year-old Jessica Hayes has been home, but when she discovers her father is dying, she must return to her hometown in South Carolina and face her past. Jessica thought patching up her relationship with her father would be her biggest challenge, but when she runs into Ryan Dawson—the catalyst of all her problems—she wonders if coming home was a mistake.

Ryan knows he screwed up. Hell, he paid the price…with interest. But when he runs into his best friend's little sister, Jessica, he's reminded that his debt will never truly be paid. He may have turned his life around, but he can't undo the damage. So, he does what he should have done all those years ago. He stays away from Jessica, and all the other personal demons that still haunt him.

Jessica thought she wanted nothing to with Ryan, but something is different about him and she needs to know why. When she discovers the truth behind his change, she puts her troubles aside and tries to help him. But is putting her heart back in the line of fire worth disrupting her stable life back in Ohio, or will the past repeat itself, leaving her brokenhearted once again?
Click here to sign up!
Thanks! :)
Cheers,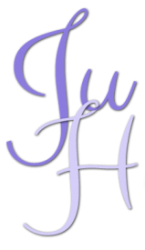 Hi! I'm Juliana Haygert,

Author of New Adult fiction.

Welcome to my blog!

To learn more about me, click here.

Subscribe to my Newsletter

Juliana

has read 1 book toward her goal of 60 books.