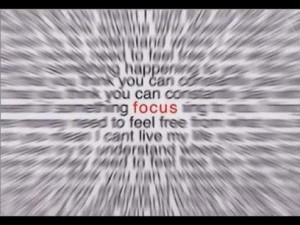 With everything that is going on in my life, I think I'm doing a good job with my writing and reading schedule. At  least I hope I am.
What bothers me is that I know I can do much better than this … but how can I concentrate and totally immerse on my books when so much is going on around me? Other thing that bothers me: those "events" that disturb my concentration are out of my control and still I wish I could do something …
Let me explain a little of what I'm talking about: I moved from US to Brasil in May 2009. In November 2009, my husband had been promised to go back to US in November 2010—it's July 2011 and we're still waiting. And we've been living in between 2 houses (2 hours apart) for the last 17 months (too long to explain why now).
There are times things seem to progress and our hopes go up. Yes, we'll go back to US! Then, other things happen, or nothing happens at all, and we loose hope and start talking about staying … See, staying in Brazil is not bad. We are Brazilians, our family is here and we love the food … but we adapted too well to living in the US. We made good friends. We miss it terribly!
Moving up and down and all around, not having my organized writing space and a normal routine, makes me crazy and spoils my concentration.
I feel like my life is pending …
There were times when I was super focused on my book, really pleased with what I was writing, then something would happen, some news would come and ruin my day … and my writing!
I've written 2 manuscripts this year so far. I dropped 2 others because I lost interest in them—I think so many things happened while writing them that it messed with my mojo. And I lost the inspiration to write them.
I know I'm capable of more than 2 manuscripts in 6 months—and that bothers me!  I could have written 3 or 4 if I had my own desk, my own corner, one home and no travelling around, and not expecting life-changing news.
I know my life will never be smooth and calm and perfect. Nobody's life is. Everyone is always complaining and wishing for more. Otherwise, where would be the fun in living if everyone was static and satisfied, right?
But this indecision—going, not going, move to a new apartment, not move, talk about staying, not talk, etc—drives me crazy. I like more regularity, more stability. In the last 7 years, we've moved 5 times! That's just too much …
I've been trying to win my anxiety over … I've been trying to make tea (I love coffee but try to avoid it), turn the music on and loud (I can't do anything without music), and just write … even if I'm not in the mood, even if an upsetting news has just been delivered, even if my head is spinning …
Unfortunately, I don't always succeed.
But I'll never stop fighting.
And when this situation settles down—when I find out if we're really moving to the US or staying here and choosing only 1 house—my anxiety and concentration will be under control … and that will make me very happy, cause it'll mean I'll be able to write more and more =)
Cheers,