Hi friends!
Remember I've been talking about writing a secret project, then about seeing the cover of a secret project?
The secret project is called Midnight Kiss: Four New Adult Paranormal Romances, and here's a teaser: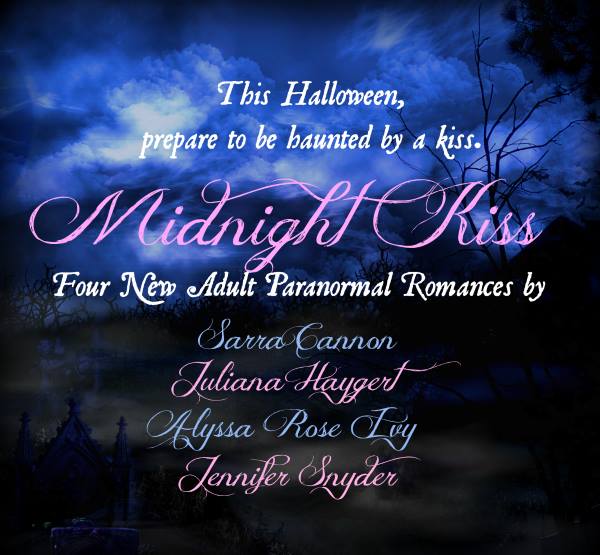 This is not a boxed set of previous published books. We wrote new stories with a Halloween theme (and other common elements) just for this boxed set.
My story is called The Midnight Test and I created a pinterest board for it!
Giselle from Xpresso Book Tours is organizing the cover reveal scheduled for Sept 5th. You can sign up to participate clicking here.
Cheers,