Gypsy Heart Cover Reveal
Hi friends,
Ah! I can finally share!
The beautiful, stunning cover of
GYPSY HEART!
The great Ravven worked on this beauty! <3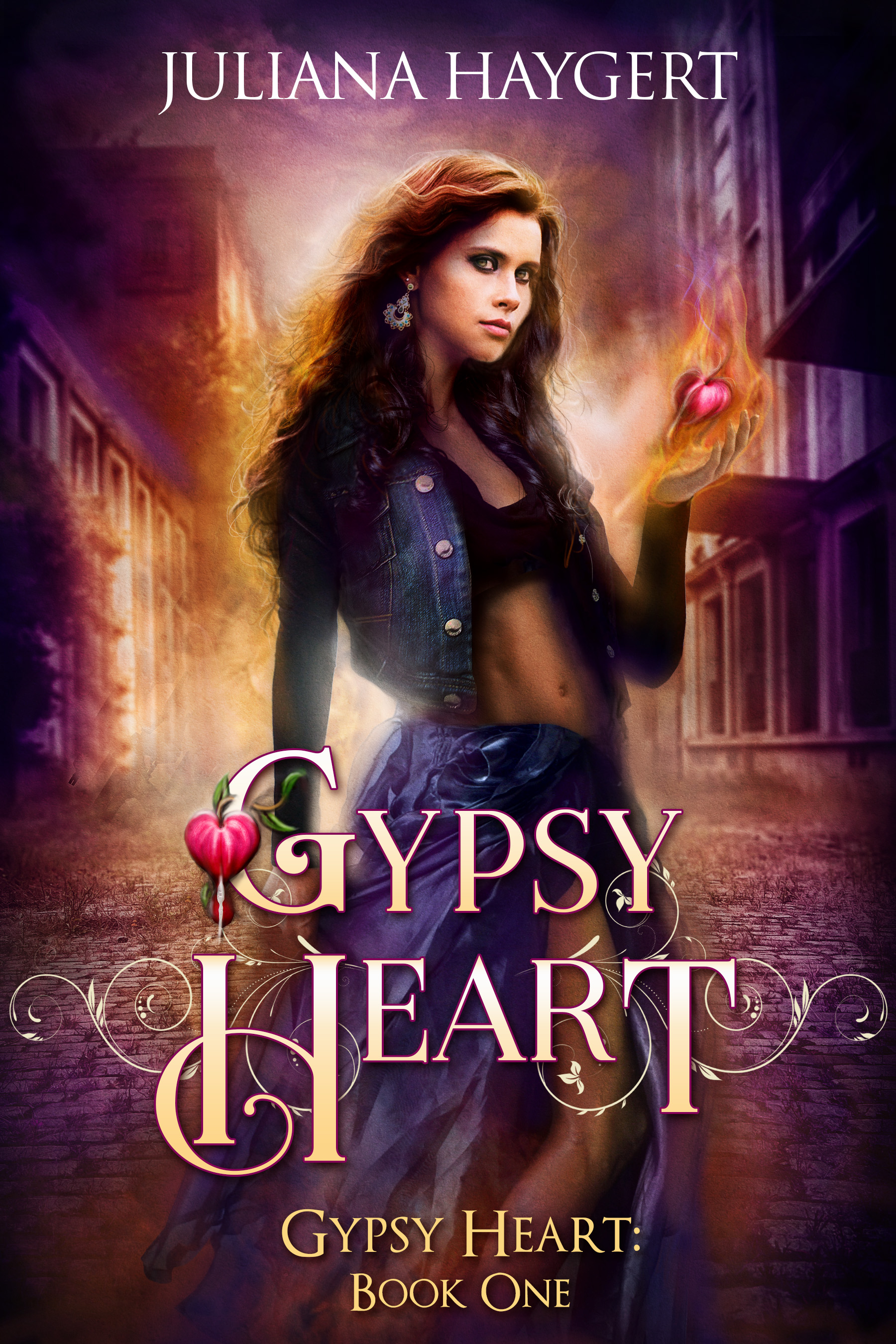 She's no ordinary gypsy …
If twenty year old Mirella could just pretend she wasn't a gypsy for one second, maybe her life wouldn't suck. But turning off her enhanced sixth sense isn't something she can do.
When she's attacked by mysterious masked men, questions and fear rise. And the answers probably lie with Mirella's mother, the same woman who she hasn't spoken with in over a year. Their reencounter is unpleasant, as is learning the truth that Mirella is more than just a gypsy.
She's a Tzigane, a line of very powerful gypsies, and because she doesn't live in a secured enclave, she's an easy target for the Alchemists—a group obsessed with Tzigane's magic.
Her mother and two enemy enclaves fight to teach her how to control her magic, when all Mirella wants is to go to college and go out with the guy she's crushing on—while ignoring the trail of bodies amassing around her.
But living free brings danger to her friends' lives, and Mirella will have to choose between continuing to pretend to be normal or letting her inner power take over to engage in a century old battle where the price might be her own life.
**First published with Creatures boxed set on Aug 15th 2017.**
You can pre-order the boxed set now:
Amazon US | Nook | Kobo | iBooks | Google Play 
This book will be published by itself early 2018. It's the first of a new series, so watch out for other books coming soon! :)
Cheers,