Creatures Release Day!
Hi friends!
It's release day!
Creatures is out in the wild!
DO YOU DARE BRAVE THE BEASTS?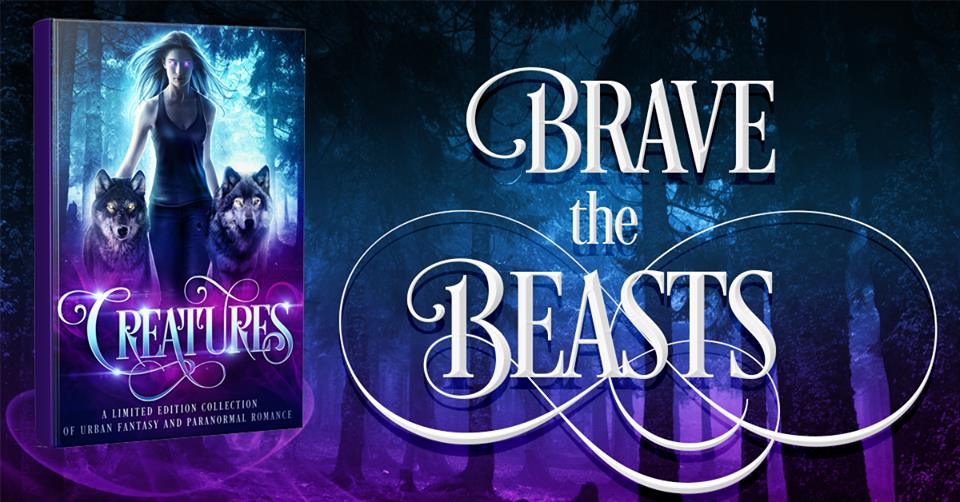 CREATURES is a collection of otherworldly tales from today's indie-favorite New York Times, USA Today, and International bestselling authors!
You are about to enter the realm of Creatures, a boxed set packed with more than twenty enthralling tales of urban fantasy and paranormal romance! From witches to vampires, shifters to fae, and every dark creature known to lurk the pages of fantasy fiction, you're sure to find yourself up past your bedtime and reading well into the witching hour!
So curl up on your sofa with a steaming cup of tea and PreOrder today if you dare brave the beasts!
Including stories from…
New York Times bestselling author A K Michaels
USA Today bestselling authors Gina Kincade and Kimberly Gould
USA Today bestselling author Bianca D'Arc
USA Today bestselling author Heather Marie Adkins
Boone Brux
Morgan Wylie
Felicia Beasley
Kyoko M
Jules Barnard
Monica La Porta
Aoife Marie Sheridan
Alex Owens
Juliana Haygert
E. M. Moore
Skye Knizley
Shelique Lize
Lydia Sherrer
Wendy Owens
S.M. Blooding
Stephanie Marks
J & L Wells writing with Laura Greenwood
USA Today bestselling author Erzabet Bishop
Click here to buy it now!
Add it to your goodreads TBR list!
Don't forget that GYPSY HEART is only available with Creatures right now – and will remain like that for at least 3 months.
Snatch it now for only $0.99 – you'll get another 20 books for the same price! ;)
Hosted by
Obsessive Pimpettes Promotions
Cheers,