Update From the Other Side of the Screen
Hi friends!
Look at this! A new blog post! Ha! I do one of these, what, twice a year? lol
But seriously, I'm feeling very proud of myself right now and needed to share a few things.
So, it's the halfway point in the year and I've written 4 books this year so far, a total of 184,000 words (I started writing Breaking Through in Nov/2015, finished it in Jan/2016; then I wrote Everlast #3, which already had 25k words on it when I picked it up in Feb/2016; then I wrote a 20k words novella which I don't know will ever be published; and then I wrote a new book from start to finish, around 70k words).
You guys, that is huge for me! After not writing anything last year (except for the last 2 months of 2015), I'm doing so much better. And keep in mind, I have a toddler at home with me full time. Next month she'll start halfday daycare and then I hope to write even moooooore. In fact, I still want to write 2 more full length novels and 1 novella this year.
But the thing is, if it wasn't for that quote from Stephen King, I wouldn't have started writing again last November.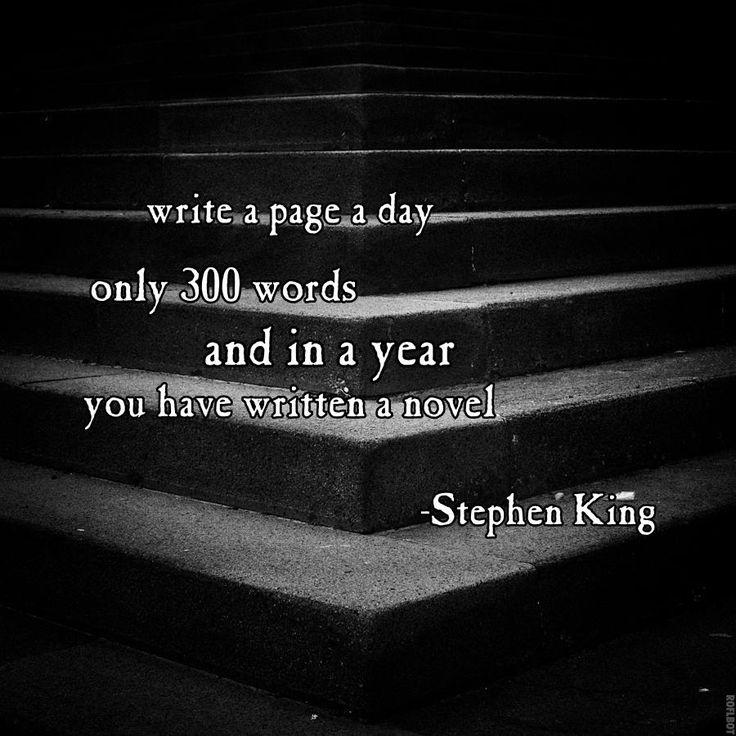 I think I would have started writing back eventually, but it would have taken me longer, and I would have been slower … all because of this quote.
(You can read more about that story by clicking here and here)
Anyway, today starts CampNaNo and, even though I need to finish revisions of the last book I finished drafting, I'll be participating. Hopefully, by the end of July, I'll have the first  half of my new manuscript written!
All that is to say … keep going! Keep writing! Keep swimming (hey, Finding Dory is finally out!)! Don't give up! You can do it!
Cheers,