The Everlasting Circle is here!
Hi friends!
Finally! The Everlasting Circle is out!
I confess there were times when I thought I would never finish this book. But now it's done and it's out and I can breathe easier!
Check below the book details and don't forget to enter the giveaway!
THE EVERLASTING CIRCLE (The Everlast Trilogy #3)
Genre: NA Fantasy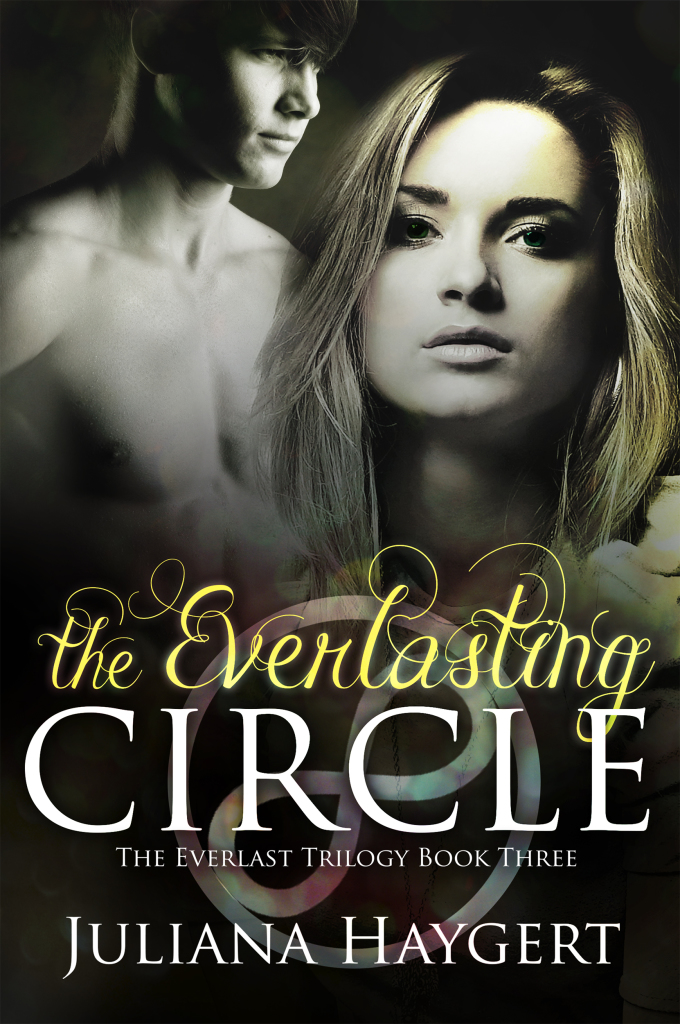 Word Count: 70,000
Warning: strong language, sex scene
Release date: June 27th 2016
Cover: Okay Creations
This is the 3rd book on The Everlast Trilogy. May contain spoilers of the previous books:
The war is approaching and the time to find enough allies for an army is running out. As is Nadine's life.
Though Micah would love to spend more time trying to find a solution for Nadine's impeding death, she would rather focus on strategies to win the war. With a new hero, a new god, and new abilities, Nadine starts to believe they might actually have a chance to chase the darkness away from the world.
Until betrayal drags them back to step zero.
Lost and angry, Nadine almost gives up. Almost. Her time on this Earth might be ending, but she has too much to do before she's ready to die. Against all odds, Nadine will keep fighting to win the war until her very last breath.
Amazon | B&N | Kobo | iBooks | Google Play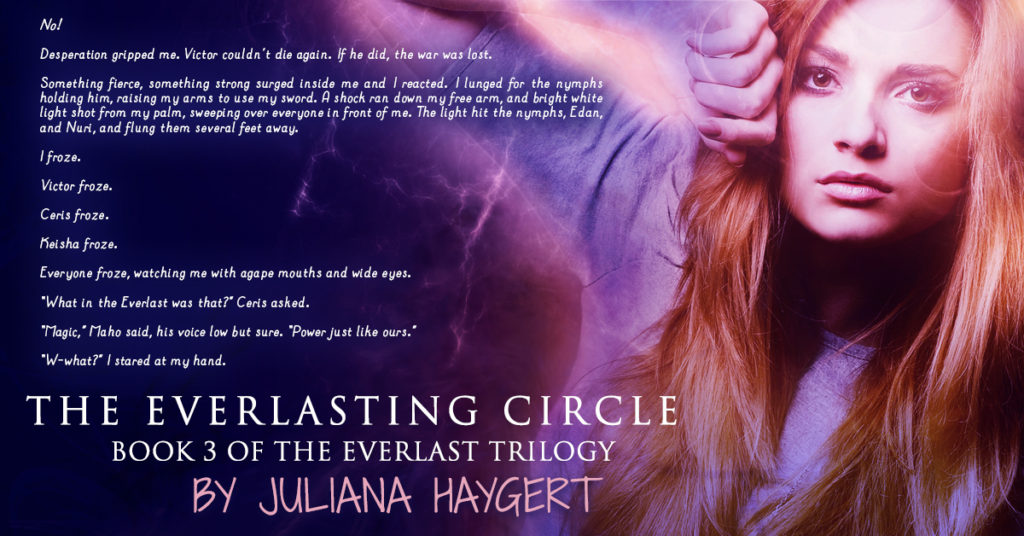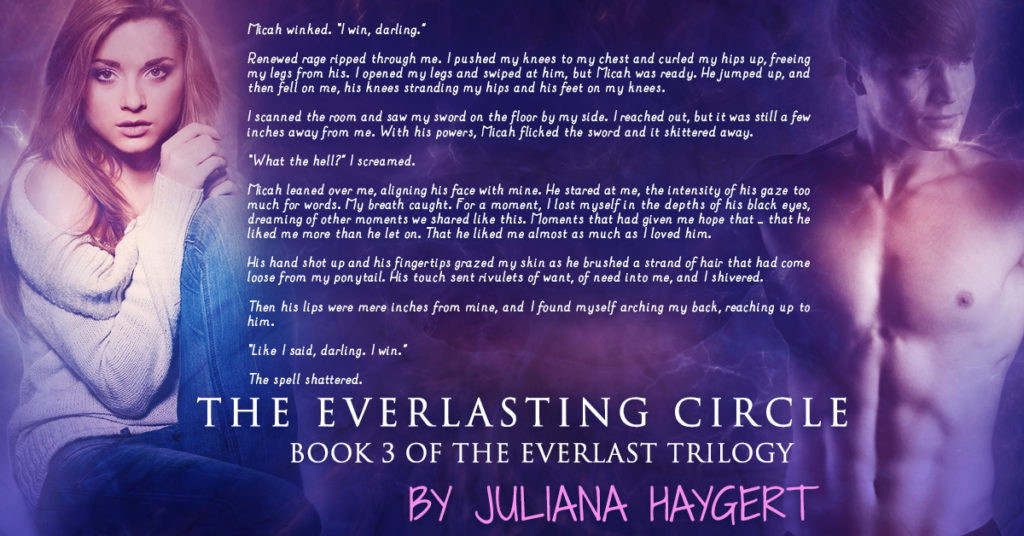 Enter the rafflecopter giveaway here:
Don't forget DESTINY GIFT is FREE! Start the series right away!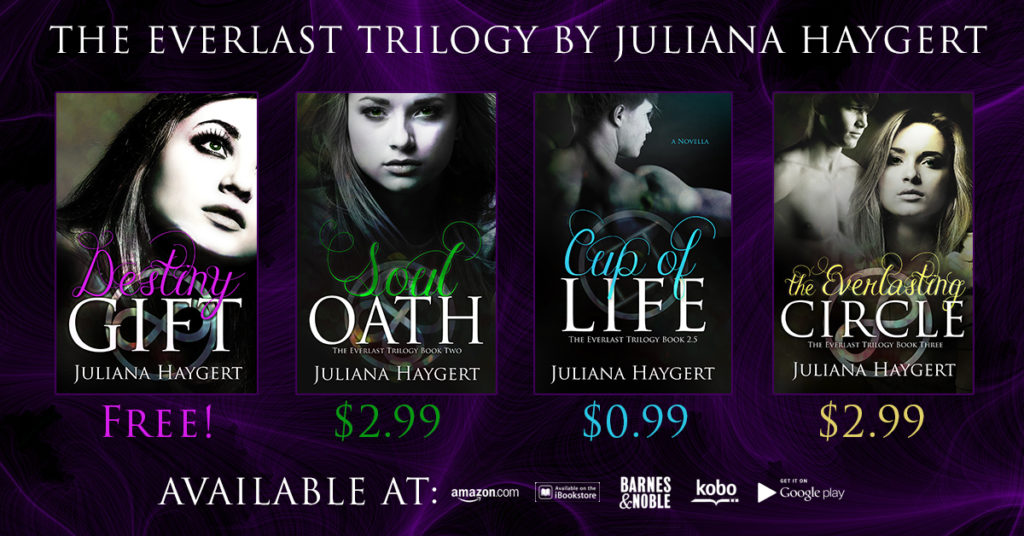 Amazon | B&N | Kobo | iBooks | Google Play
Hope you enjoy it! :)
Cheers,