Breaking Through is here!
Hi friends,
Look! I have a new book out!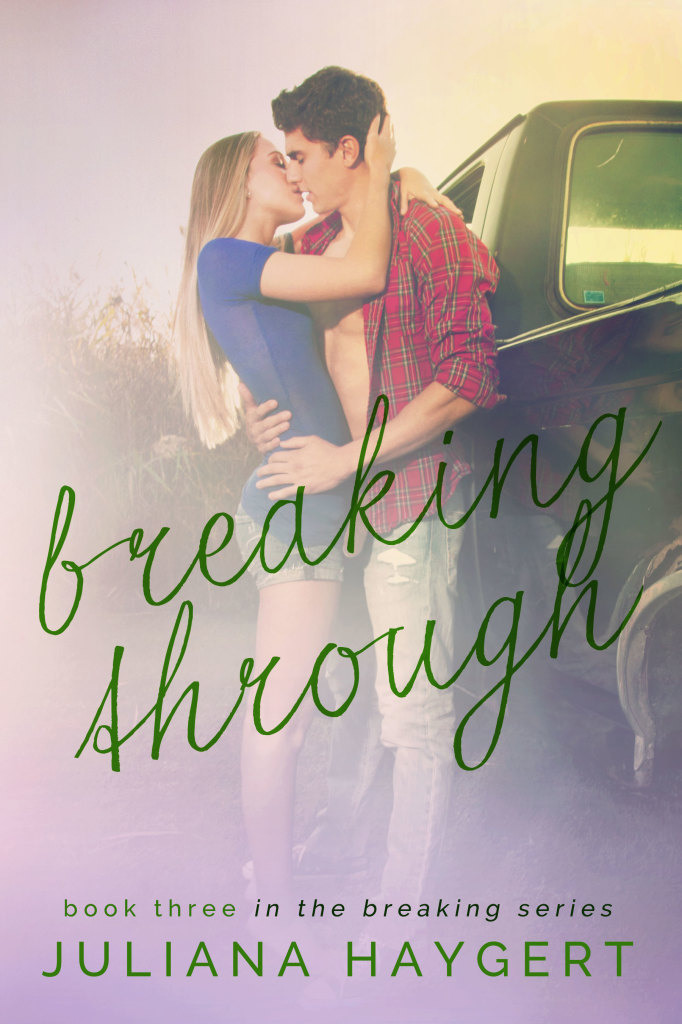 BREAKING TRHOUGH (The Breaking Series, #3)
Genre: NA contemporary romance
Warning: strong language, sex scene, mentions of rape and domestic violence
Word Count: 100,000
Release date: Aug/22/2015
Cover: Najla Qamber Designs
From the outside, Hilary Taylor has it all—beauty, money, a caring family, good friends—but inside she's struggling, full of fears. Events from the past forever changed her, and though years of therapy have helped, she still has a long way to go…. No matter how much progress she's made, Hil isn't sure she'll ever be able to trust men again. Especially one who sees her as nothing more than a pretty face. But Hil knows it's time to face her fears, and the best way to do that is to start small.
To Guilherme Fernandes life is about three things: polo, parties and pretty girls—only one of which he takes seriously. Gui is too focused on his polo career to waste time on relationships, however he can't help but be intrigued by the beautiful yet troubled Hil. So when she decides she'd like to learn more about horses, Gui is happy to find himself in the right place at the right time. But what was supposed to be a one time thing, soon turns into a weekly date.
As Gui helps her discover a new found love for horses, Hil's guard begins to crumble. The more support Gui offers, the more she wants to accept…and the more the lines of friendship blur. Despite knowing better, Hil can't help it as Gui slowly breaks through the walls she's built. Now she has to decide if she'll stop him there, or if she'll finally let her fear go and allow Gui to reach for her heart.
** Companion novel of Breaking Free and Breaking Away. Can be read out of order.**
Amazon | Nook | Kobo | iBooks | GooglePlay
You guys! To celebrate the release of Breaking Through,  I changed the price of the other books in the series too! All books are $3.99 each, and look how much they are costing now:
But it's only for a limited time! Go grab your copies now!
Breaking Free: Amazon | B&N | Kobo | iBooks | Google Play
Breaking Away: Amazon | B&N | Kobo | iBooks | Google Play
Hope you guys enjoy it! :)
Cheers,