Midnight Kiss!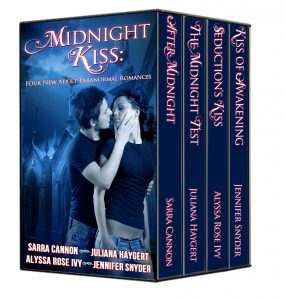 Did you miss last year's MIDNIGHT KISS?
Midnight Kiss was a collection of four New Adult Paranormal novellas centering around Halloween night in New Orleans. Four bestselling authors. One City. One Night. Each story features a completely different set of characters who find themselves drawn to the same voodoo shop on Bourbon Street. Midnight Kiss was only available for a short time, but if you missed it, I have great news for you!!
Each of these novellas have been published separately and are now available for purchase or download. Here's a little more about each one:
AFTER MIDNIGHT by Sarra Cannon ($0.99)
Amazon
Barnes & Noble
Google Play
iBooks
Kobo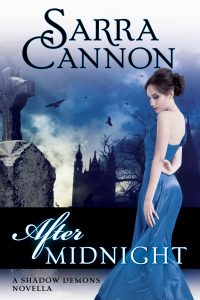 From the outside, Becca Goldberg looks like any normal freshman girl at Tulane, but she's been keeping a terrible secret. She's really Allison Moore–a young witch from Peachville hiding out from an evil coven of witches known as the Order of Shadows. She thinks she is safe until an unexpected accident occurs. Now, she only has until midnight on Halloween until her identity is discovered.
She must turn to the hottest, most elusive guy on campus for help. Will he help save her? Or will her life come crashing down around her after midnight?
After Midnight is tied to the Peachville High Demons series.
TESTED by Juliana Haygert ($0.99)
Amazon
Barnes & Noble
Google Play
iBooks
Kobo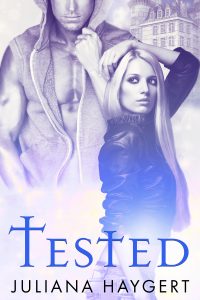 Being the weakest witch of her generation, nineteen-year-old Hazel is convinced she's supposed to live a normal, human life—except for the occasional ghost hunting. When Hazel moves to New Orleans, the most powerful witch coven in the world grants her a chance to join them, but only if she passes a dangerous test on Halloween night. Everything is going fine until mysterious Sean steps in Hazel's way, putting her entire test at risk.
Will she be able to ace the test and keep them both alive at the same time?
SEDUCTION'S KISS by Alyssa Rose Ivy (FREE)
Amazon
Barnes & Noble
Google Play
iBooks
Kobo
Smashwords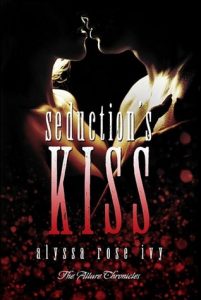 Never agree to a road trip to New Orleans with your roommate. At least not when your roommate is dragging you along while she reconnects with an ex-boyfriend. Possible consequences of failing to take my advice:
1) Unknowingly going out with a vampire stripper.
2) Getting kidnapped by said vampire's nest mates.
3) Falling head over heels for your winged hero.
Believe it or not number 3 is the worst one, especially when no one believes you that he exists.
Seduction's Kiss is a prequel novella to the Allure Chronicles.
KISS OF AWAKENING by Jennifer Snyder (FREE)
Amazon
Barnes & Noble
Google Play
iBooks
Kobo
Smashwords
Paperback ($6.99)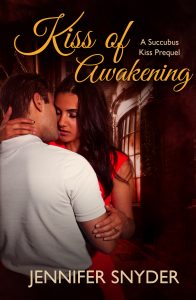 With one kiss, everything will change…
When a mysterious letter arrives from her estranged mother, twenty-one year old Kenna Blake and her best friend, Bree, are prompted to take a trip to New Orleans at her mother's expense.
Cryptic messages, a hot tour guide, some Halloween fun, and a sudden new ability Kenna can't seem to explain are just the beginning of this weekend-trip and the start of her life being forever altered.
Will the new world Kenna's eyes have unwillingly been opened to in the mystifying Crescent City crumble her reality?
Kiss of Awakening is a prequel novella to the Succubus Kiss series.
Pick up these four connected novellas today!!