What's Up Wednesday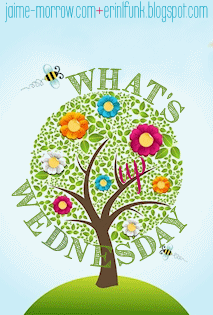 The lovelies Jaime Morrow and Erin Funk came up with the WHAT'S UP WEDNESDAY meme.
Here's Jaime's explanation about it: "It's similar in some respects to the Currently… post, but it's been whittled down to only four headings to make it quicker and more manageable on a weekly basis. You're invited to join us if you're looking for something to blog about, a way to let your blog friends know what's been going on with you."
On with my update:
WHAT I'M READING
I finished Between Us by Jen McLaughlin, then I read the 3rd one of this novella trilogy: Beyond Me by Jennifer Probst. I  also read Girl with Guitar by Caise Quinn, and now I'm reading the sequel Girl On Tour.
WHAT I'M WRITING
Last week, I wrote 17558 words on Breaking Fences. This Monday, I wrote 3104 words and on Tuesday (yesterday) I wrote 1555 words – I had to stop and rework my outline. It was running away from me and usually I let it wander a little, but the way it was going, things were a mess … I'm gonna be working on my outline this afternoon, but I hope to get a bit of writing done this evening.
Even with that set back, I hope to hit above the 15k words mark this week again, especially since I have an extra day of writing this week – going to meet my girls for our monthly write-in this coming Sunday! :)
WHAT INSPIRES ME RIGHT NOW
Nothing in specific. Life? Love? Family? Writing? The many stories swirling in my head and making me crazy? All of it.
WHAT ELSE I'VE BEEN UP TO
The blog tour of Playing Pretend is on. Here's the schedule with the stops (mostly reviews) and a giveaway!
Don't forget that the cover reveal of Breaking Fences is set for March 2oth. If you want to help me out with it, you can sign up here!
I mentioned the write-in the next Sunday, right? I'm very excited about that! I love meeting with my girls :)
Oh, and I scheduled an appointment to get my next tattoo! But the tattoo shop I want to go to is very popular here (the owner is the head judge of a reality show about tattoos, so …), I was only able to scheduled my appointment for the end of May! Alas, I'm been saying I'm gonna get this tattoo for over 2 years. Two more months of wait won't be that bad ;)
Now tell me, WHAT'S UP WITH YOU?
Don't forget to stop by Jaime's or Erin's blog and check out the linky list of the awesome writers who are participating of this meme!
Cheers,