Summary Sunday

How is it already May? I'm not ready for May. There are too many things happening …
Last Friday was my husband's EMBA graduation banquet; my MIL arrives from Brazil next week; there's my daughter's 7th birthday; my daughter's school Fun Fair which I [had to] volunteered to help; my husband's EMBA graduation ceremony; I'm taking my daughter and my MIL to see American Ballet Theatre's Don Quixote; I'll get my 3rd tattoo; and then there's BEA.
Phew! It's going to be exhausting!
READING:
This week was a slow reading week. I've only read Second Sight by Cheryl Klein. 

WRITING:
 I worked on the final revisions of Breaking Fences. Tomorrow I'll send it out to my editor for line-edits! We're almost there … only 2 more weeks until I send eARCs to bloggers! *freaks out*
WHATELSE:
On Wednesday, I took the daughter to a book event with Julie Andrews! It was great.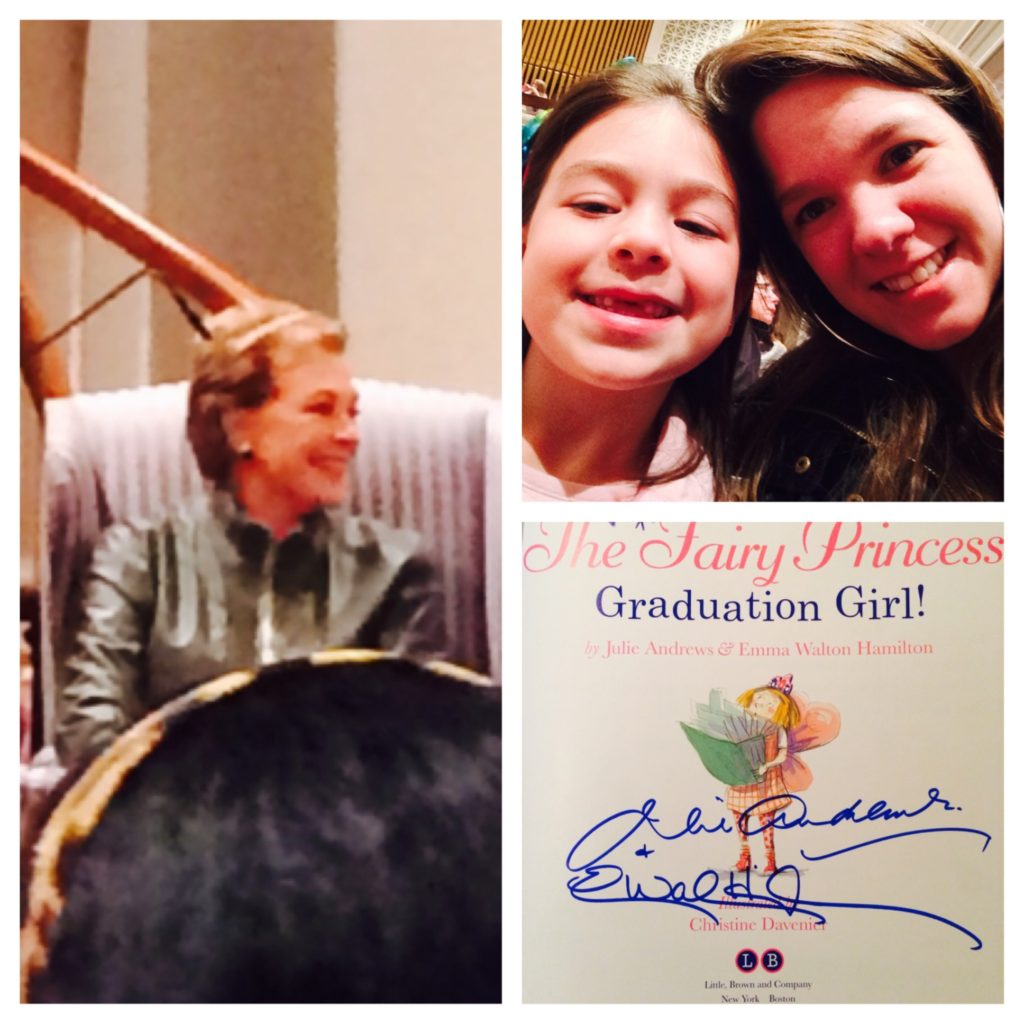 And on Friday, it was my husband's EMBA graduation banquet. It was fun and even the daughter (the only child there) liked it.
About books now. I set up a review opportunity for The Everlast Trilogy with Xpresso Tours. If you're a blogger and is interested in reading and reviewing the trilogy, you can sign-up here :)
ON MY BLOG:
– Cover Love: Relinquish by Amy Thompson
Tell me about you? Anything new? Writing or reading a lot? Any inspirational posts out there you want to share?
Cheers,