Summary Sunday

This week was slow, so I don't have much to report …
READING:
I've read How I Sold 30,000 on Amazon's Kindle by Martin Crosbie, Soul Taken by Katlyn Duncan, and The Opposite of Nothing by Shari Slade.

WRITING:
I finished the first set of revisions of Breaking Fences yesterday and sent it to my editor this morning *happy dance*
WHATELSE:
I had my monthly write-in with my girls (Cris, Katlyn, Jessica, and Ginger. Unfortunately, Ghenet couldn't make it) yesterday!
Ginger took a photo of me, Katlyn, an Jessica while working: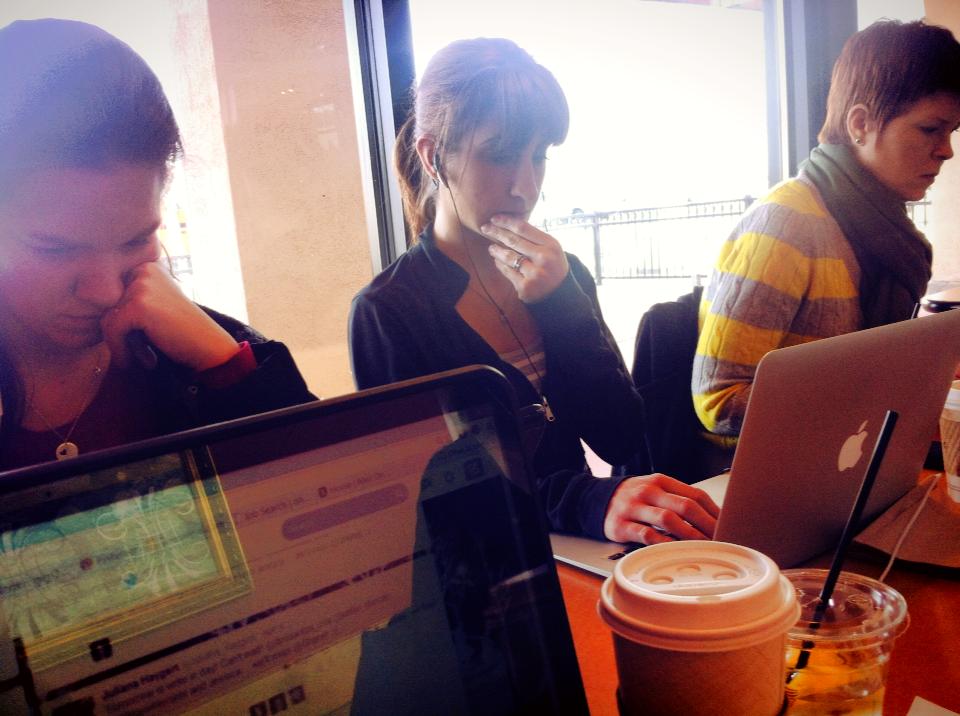 ON MY BLOG:
– My Writing Process Blog Tour

Tell me about you? Anything new? Writing or reading a lot? Any inspirational posts out there you want to share?
Cheers,