Summary Sunday

Hi Friends!
This week Summary Sunday will be more like an Update Sunday. I have tons of things going on and I just want to make sure you know about it all.
1) Last week was the cover reveal of Midnight Kiss: Four New Adult Paranormal Romances.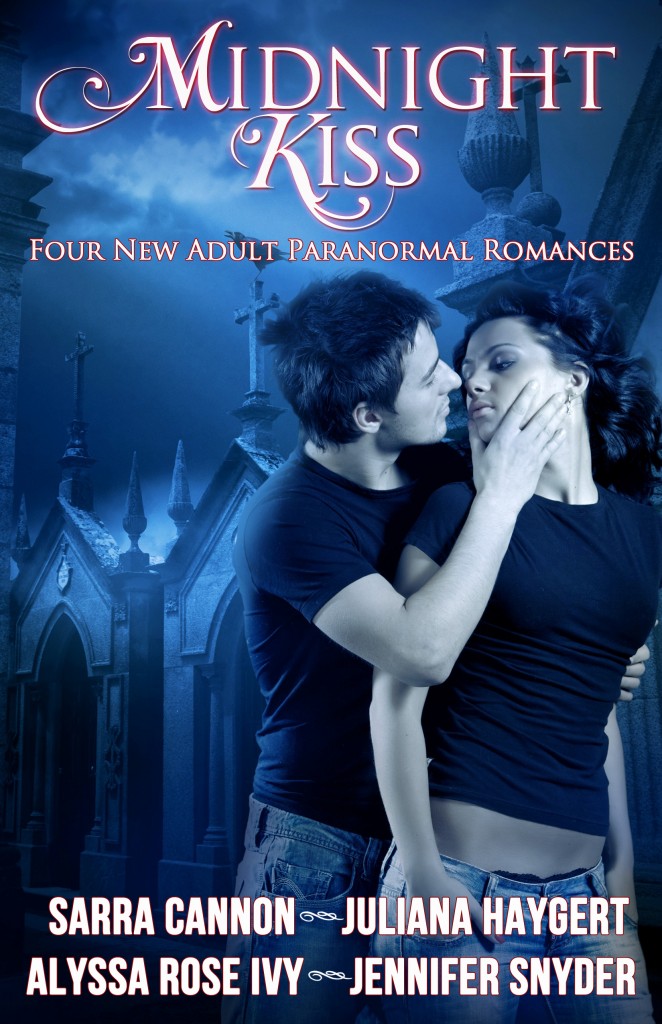 This Halloween, prepare to be haunted by a kiss…
Midnight Kiss is a limited edition collection of four BRAND NEW, NEVER RELEASED novellas, all set in New Orleans on Halloween night.
AFTER MIDNIGHT by Sarra Cannon
THE MIDNIGHT TEST by Juliana Haygert
SEDUCTION'S KISS by Alyssa Rose Ivy
KISS OF AWAKENING by Jennifer Snyder
You can add it on Goodreads, and you can pre-order now from iBooks or Kobo or Google Play!
We posted two teasers about it so far (more to come):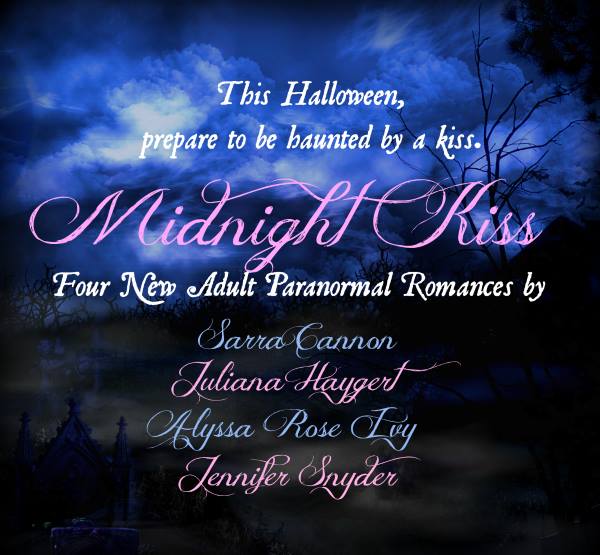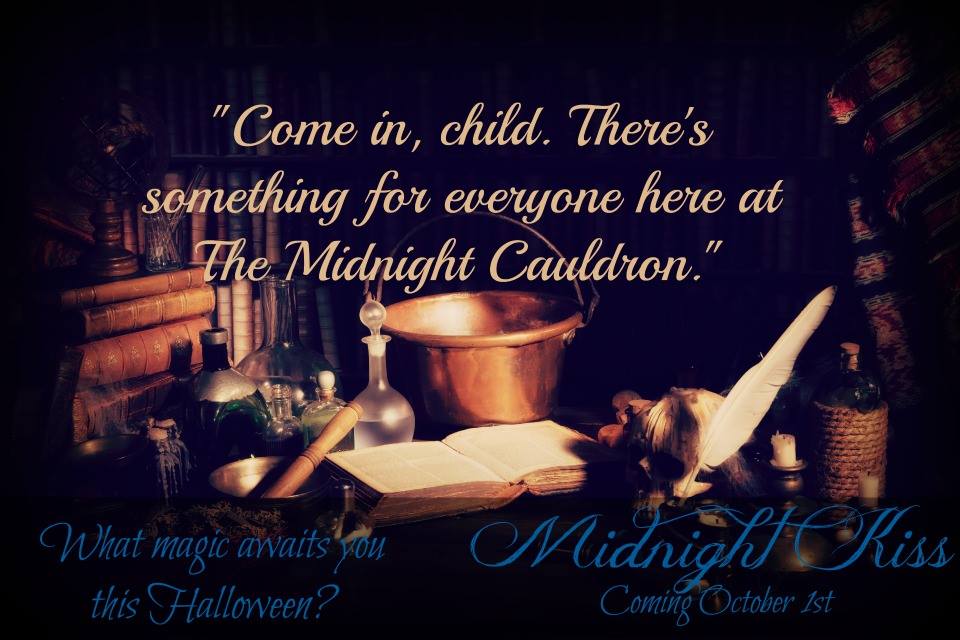 2) Alyssa, Sarra, Jennifer and I will host a Facebook party called Midnight Kiss Pararnomal Party to celebrate the release of Midnight Kiss. It'll be held on Oct 1st from 8pm to 10pm EST. There will be lots of prizes, so if you can, stop by!
Here's the link: https://www.facebook.com/events/822404621125600/
3) I released a free short-story that ties up with my novella featured on Midnight Kiss.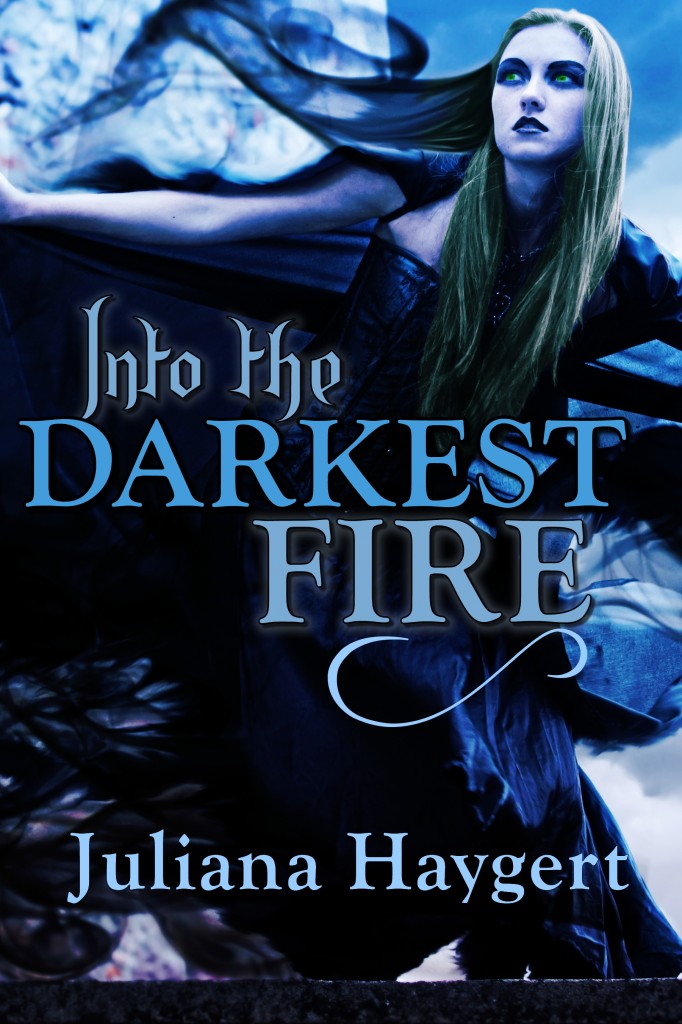 Into the Darkest Fire
Genre: YA/NA Fantasy
Word Count: 4,000
In early 1500s, seventeen year-old Arianna founded the White Sisterhood, a powerful coven for the good witches hiding from the Brotherhood. But the Brotherhood doesn't want any witches alive, not even good ones. Since she's the most powerful of all, Arianna is high on their list.
While the witchhunts burn through Europe, Arianna works with a king, helping him to make his kingdom peaceful and strong again. In return, he promised to protect her against the Brotherhood.
Into the Darkest Fire is a FREE short-story about the Arianna's death.
Set 500 years after Into the Darkest Fire, The Midnight Test is a novella featured in the collectionMidnight Kiss: Four New Adult Paranormal Romances, releasing October 1st.
Grab your FREE copy now on Amazon | B&N | Kobo | iBooks! And don't forget to add it on Goodreads!
4) I posted a new pic teaser for Captured Love here on the blog (and on goodreads too).
Here it is: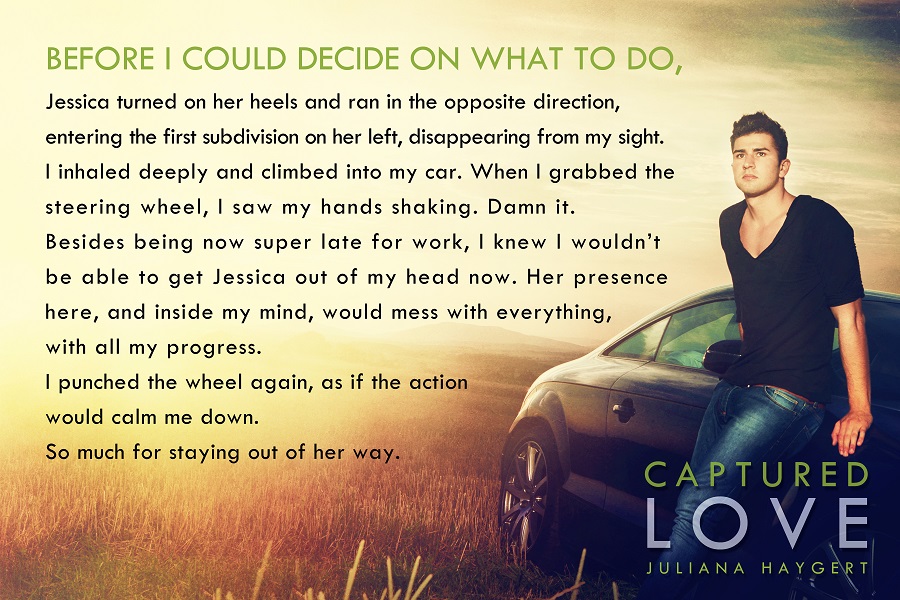 5) The giveaway on goodreads is still going strong. There are 2 signed paperback of Captured Love for grabs.
Enter here: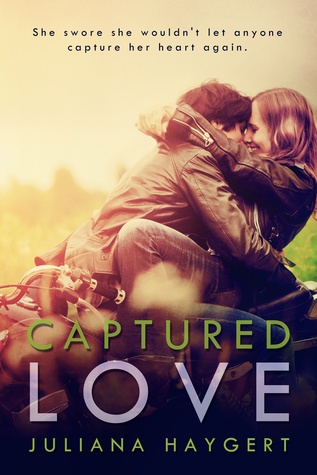 I think that's it. For now.
Cheers,