Release Day: Skip to the Good Part 2
You guys!
Today is my birthday and it's the release of a very smexy collection I'm a part of. Check it out: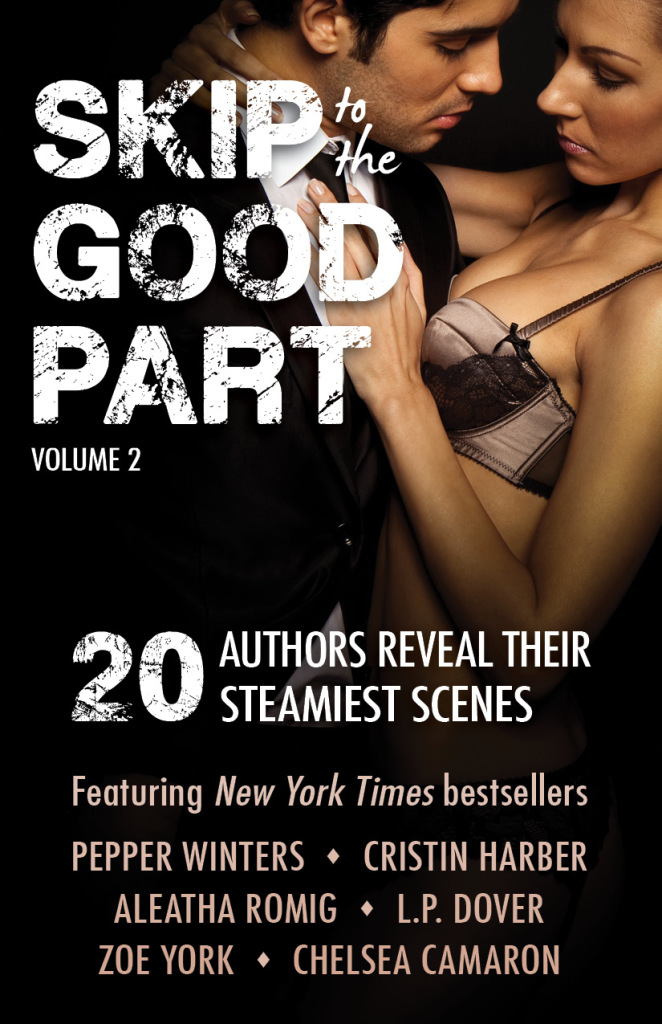 Skip to the Good Part 2: 20 Authors Reveal Their Steamiest Scenes
Publication date: Dec. 18, 2014
Publisher: Jasper Ridge Press – www.jasperridgepress.com
Special 99c pricing only during preorder and release week!
Find your next red-hot read in this sizzling collection of sexy scenes.
Volume Two offers even more great reads—preorder now for just 99¢ 
Skip to the Good Part 2: 20 Authors Reveal Their Steamiest Scenes offers face-fanning romance and tie-me-up sizzle (and everything in between) from top authors including New York Times and USA Today bestsellers.
The collection features a bride purchased by a powerful man who has sexy plans of her own, a UFC fighter who falls in lust with the sister of his biggest rival, a woman who gets naughty with her ex hoping she can keep it a one-time thing, a biker charged with protecting a woman he desires from the wrath of a rival gang, and a woman held in a captor's dungeon who finds that only part of her wants to be freed.
Read 20 of the best steamy scenes in contemporary romance and erotic romance today. This 250-page collection will get your blood pumping, your heart racing, and your skin tingling—you're sure to discover a new favorite.
Due to the graphic nature of some content, this collection is recommended strictly for mature readers.
New York Times bestsellers:
Pepper Winters
Cristin Harber
Aleatha Romig
L.P. Dover
Zoe York
Geneva Lee
USA Today bestsellers:
Carmen Jenner
J.L. Berg
Featuring:
Kendall Grey
Chelsea Camaron
Amity Cross
Elisabeth Grace
Tia Louise
Kimberly Knight
Lisa Swallow
Elizabeth Otto
Zinnia Bennett
Juliana Haygert
Claudia Bradshaw
Delancey Stewart
As a birthday gift to me, you should totally buy this collection ;)
Cheers,