Playing Pretend Release Day Event Sign-up
Grapevine Book Tours is organizing the Playing Pretend  release event, which will run March 3rd–5th, 2013. Excerpts and an author interview will be available for bloggers to share in their posts. There will be a tour-wide giveaway for a $10 gift card and two eBook copies, and each participating blog has the option to have an individual entry for a Facebook or Twitter follow on the Rafflecopter. Ready-made post HTML will also be provided.
Playing Pretend
by Juliana Haygert
Publication: March 3rd, 2014
New Adult Contemporary Romance

As the Governor's daughter, Charlotte McClain is an expert in playing pretend. High society, the men her mother shoves in her direction and a Pre-Law major are all a part of her perfect pretense. But when she pretends to be a nobody during Spring Break, she meets someone who rocks her world.Mason Rowell knows heartbreak and Spring Break don't mesh well, so he allows the mysterious Charlotte to seduce him. What should have been a fling, results in something deeper. After Spring Break has long since passed, he moves to Washington to pursue his graduate degree, but what he never expected to find living among the rich and pompous, was the girl who gave him the strength to change and the desire to start anew.
When the guy Charlotte can't forget goes from a sensual memory to temptation in the flesh, her facade is put to the test. If she surrenders to his charms, she risks ruining her mother's perfect career and master plan. Playing pretend is what Charlotte does best, but how long can she pretend she doesn't love the man who made her proud of her true self?
**A light, sexy NA Contemporary Romance (17+)**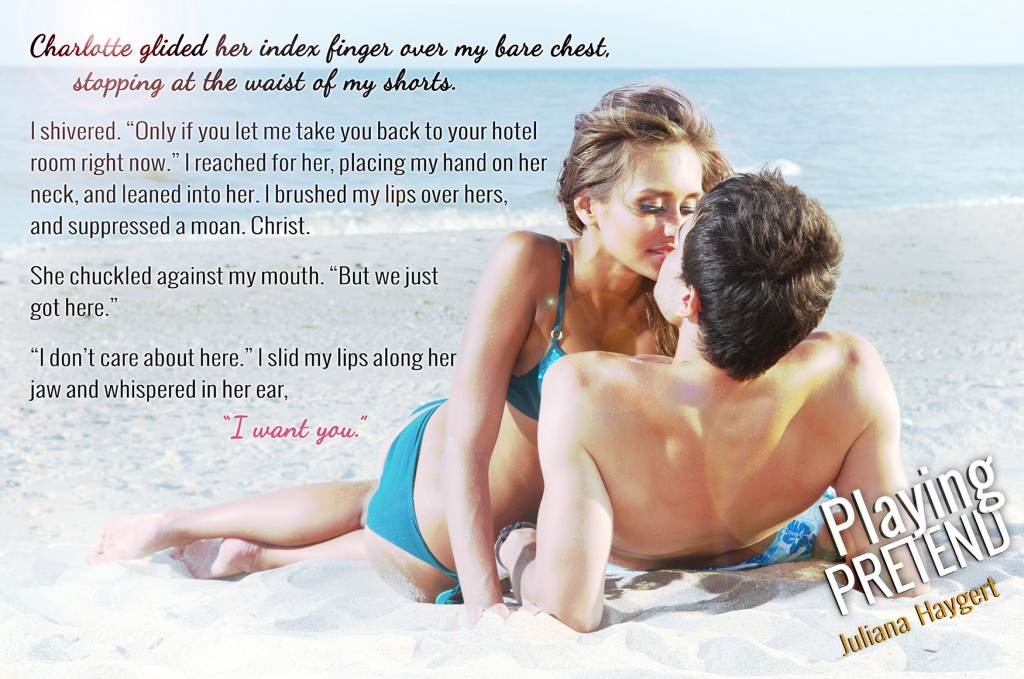 Also, don't forget to enter the giveaway on goodreads – two signed paperbacks for grabs!
Thanks :)
Cheers,