Cup of Life is here!
Cup of Life is … life!
This is a novella between book 2 and book 3 of The Everlast Trilogy. It's told from Micah's POV – and it's not an excerpt from another book, it's the continuation of the story and I strongly advise you to read it before reading book #3 (which isn't out yet …).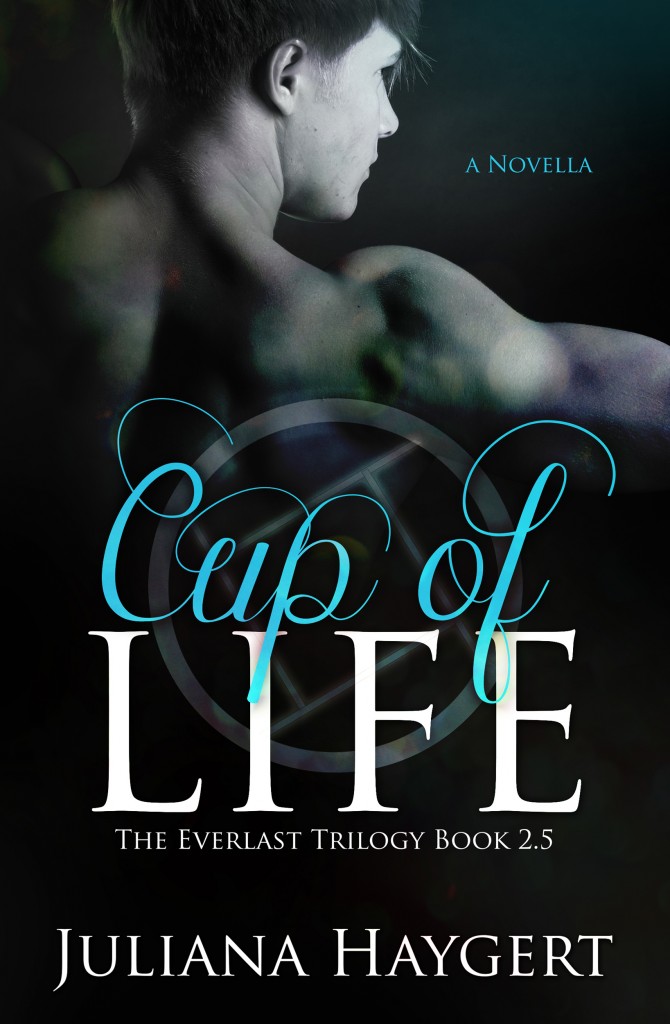 PS: Since this story is only 17k words long, I have no plans of releasing a paperback version. Sorry about that.
To celebrate Cup of Life's release, I lowered the price of Soul Oath from $2.99 to $0.99, but it's only for this week! I'll change the price back to $2.99 on the night of Jan 26th – so, if you're thinking about buying, hurry up! ;)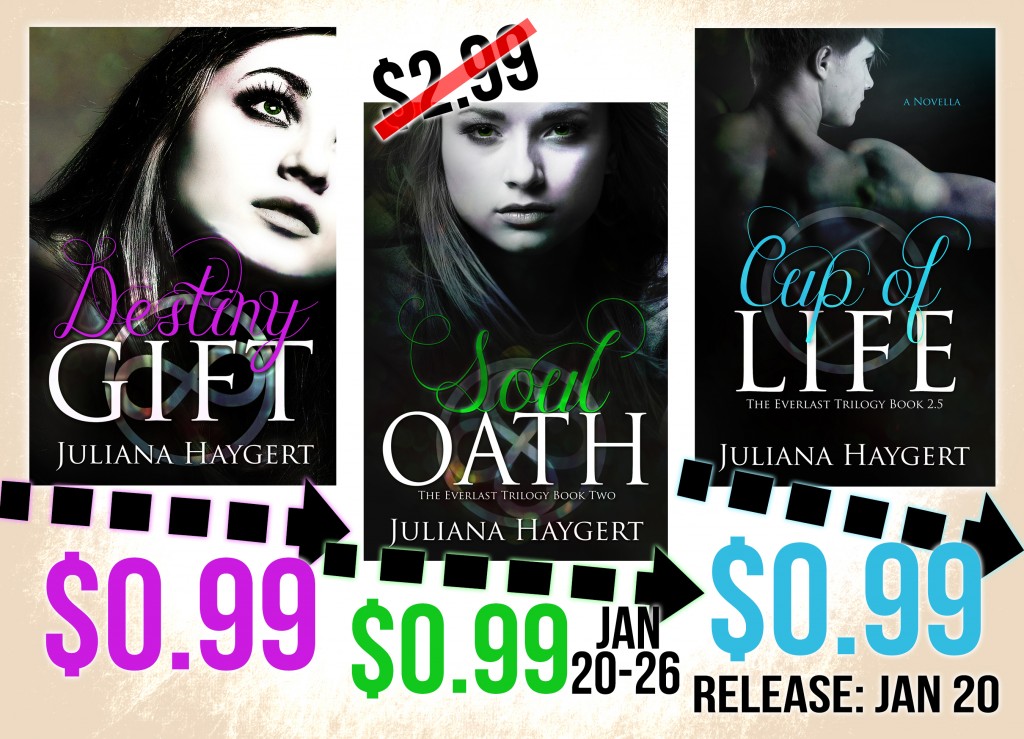 Destiny Gift: Amazon | Barnes&Noble | Kobo | Apple | Createspace
Soul Oath: Amazon | Barnes&Noble | Kobo | Apple | Createspace
Cheers,