What's Up Wednesday
The lovelies Jaime Morrow and Erin Funk came up with the WHAT'S UP WEDNESDAY meme. Here's Jaime's explanation about it: "It's similar in some respects to the Currently… post, but it's been whittled down to only four headings to make it quicker and more manageable on a weekly basis. You're invited to join us if you're looking for something to blog about, a way to let your blog friends know what's been going on with you."
I haven't posted on What's Up Wednesday in three weeks!
WHAT I'M READING
I haven't read much and I feel terrible about it. I finished a holiday novella and Catching Fire by Suzanne Collins. That's it. In three weeks! *hides*
WHAT I'M WRITING
I wrote 3500 words on Monday, then 4000 words on Tuesday. Now, I just need to write one more scene of Playing Pretend and it should be done! Good thing too, since it's due to my editor on Monday! AAHH!
WHAT INSPIRES ME RIGHT NOW
Movies like Catching Fire, The Hobbit, Thor, Man of Steel, City of Bones … especially the ones that were books before – it's so magical to see the words we read and love on the big screen :)
WHAT ELSE I'VE BEEN UP TO
My MIL has been here since Thanksgiving so we have been eating a lot lol I bake more cakes and desserts and all that jazz when we have guests … once she's gone next Monday, I'll begin a serious diet (ha!).
Two weeks ago, my car decided it should kiss a tree. Don't ask me about it, ugh, I'm still mad at myself for it. I don't have a rental car on my insurance plan because I work from home and the kid takes the bus to go and come from school, but like I mentioned above, my MIL is here and she wants to go shopping all the time. Plus, this week and the next my daughter has extra rehearsal for the Winter Recital. So, right now, having to deal with only hubs car has been a nightmare. And the repair shop had promised my car for yesterday, but on Monday they called me saying they found way more damage than they first evaluated, which means at least one more week without my car :(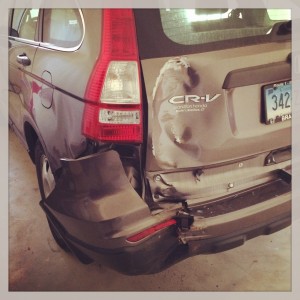 On unrelated news, I've published SOUL OATH (The Everlast Trilogy #2) on Nov 25th. Right now, there's a book blitz for it, and the blog tour starts next week – both have a giveaway and you should enter them. Also, there's a giveaway on goodreads (widget below):
It's busy, busy, busy over here!
Now tell me, WHAT'S UP WITH YOU?
Don't forget to stop by Jaime's blog and check out the linky list of the awesome writers who are participating of this meme!
Cheers,