Soul Oath Pic Teaser #3
I was going to post this next weekend because the blog had a lot of posts this past week, but then I remembered I still have 2 pic teasers to reveal and only 2 weeks until release!
I present you the third pic teaser of Soul Oath: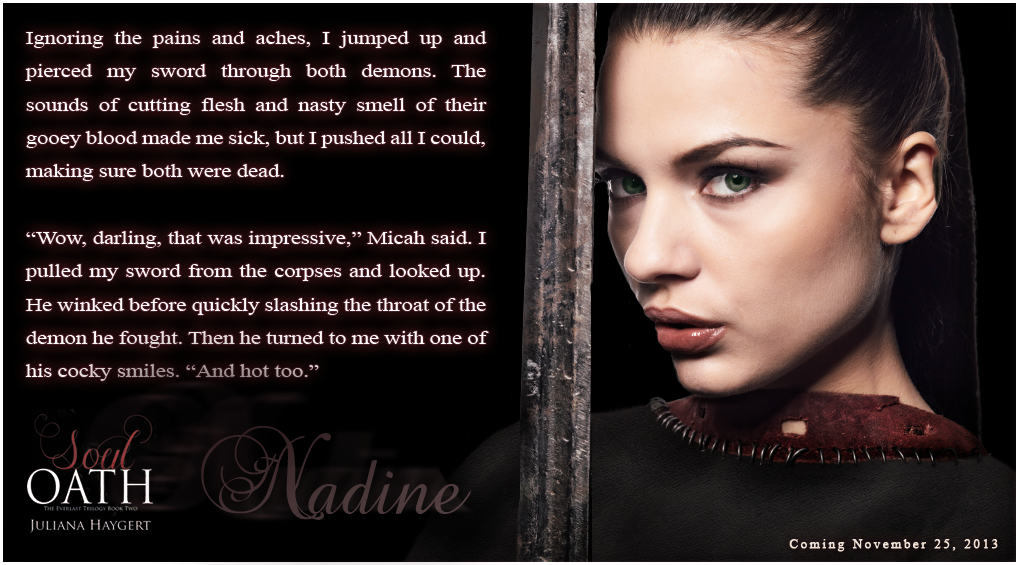 This pic teaser, and the other two teasers for Soul Oath were designer by Carrie Butler from Forward Authority.
Eeep! We're almost there! Can't wait!
Cheers,