Soul Oath Pic Teaser #2
Soul Oath (The Everlast Trilogy #2) releases next month and I have three more pic teaser to share.
If you don't remember, here's the first one: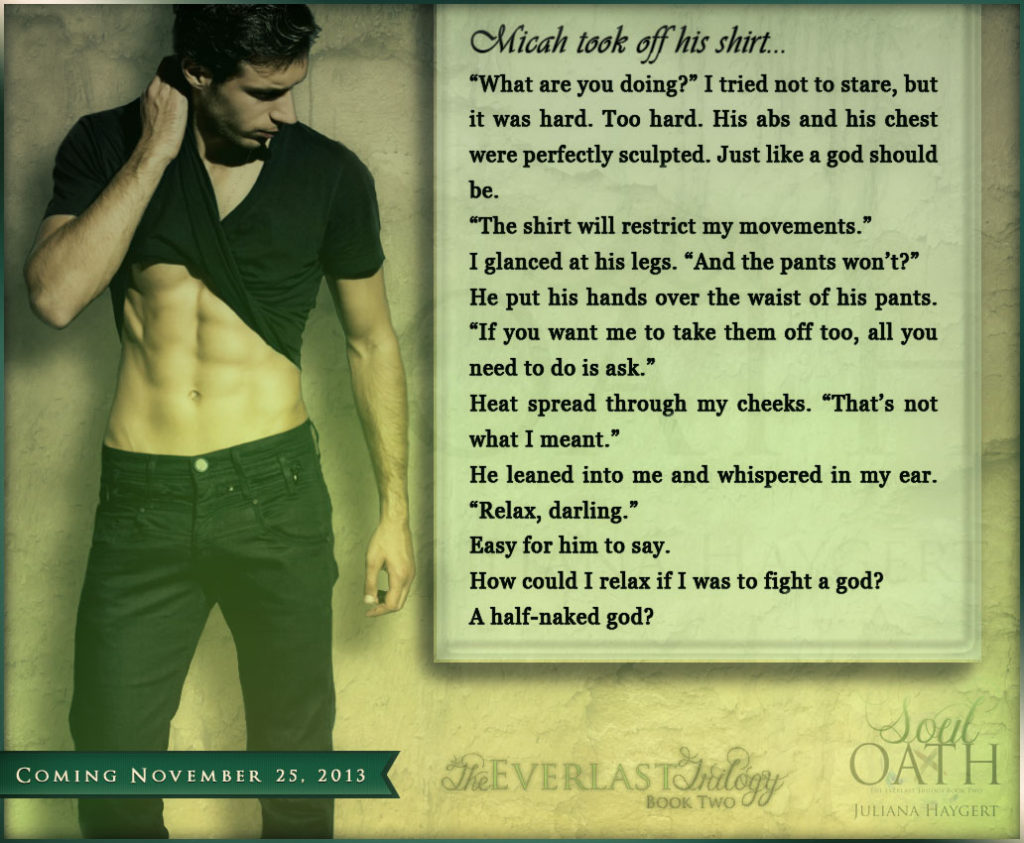 And now I give you the second pic teaser:
In case you missed, here's the book info: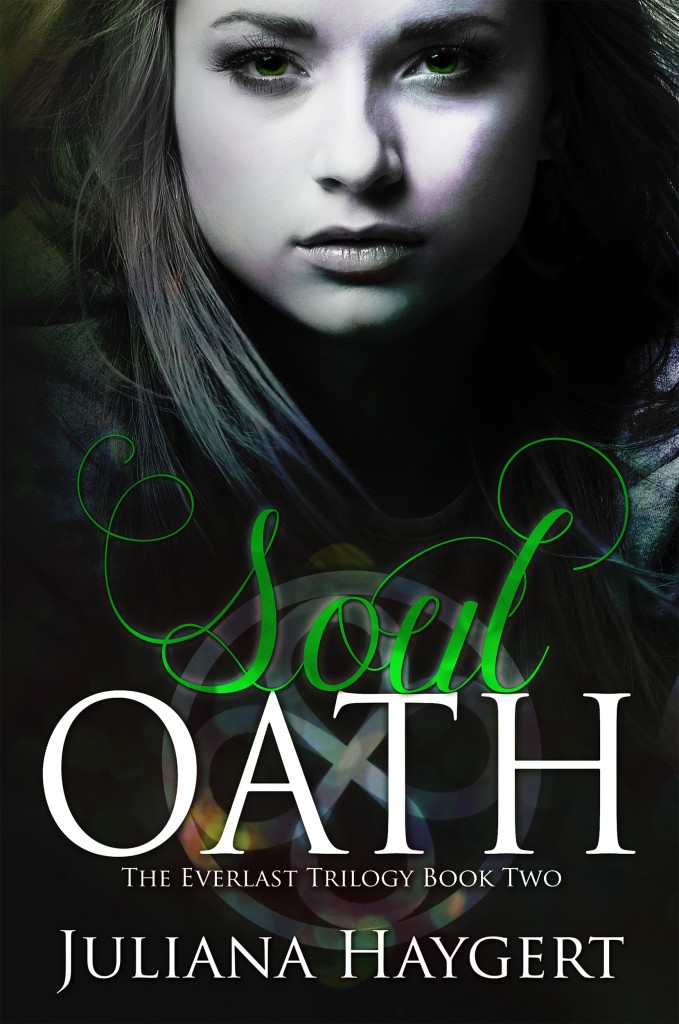 Genre: NA Urban Fantasy
Expected pub date: Nov/25/2013
Cover design: Okay Creations
Length: 80,000 words
It's been three months since Nadine last heard from Victor, Micah or Ceris, allowing her to concentrate on her own life. But until Victor and Micah find the scepters that will restore them as true gods, their human bodies will require her healing touch and it's only a matter of time until they wreak havoc on her life again. 
As if to prove that, Victor shows up at the hospital dragging along with him a swarm of demons. Nadine is forced to flee to safety. Despite her attempts to keep her loved ones protected, the demons find her, and they bring her to Imha, the goddess of Chaos.
Now, confronted by her greatest fear, Nadine finds a new motivation. Vengeance. And when seeking revenge, no risk is too great, including her own life.
Add it on Goodreads
Cheers,