Soul Oath Book Blitz
I wasn't going to post anything about the book blitz, but because I don't want to link every post on facebook and want to share the giveaway with you, I'm posting about it here …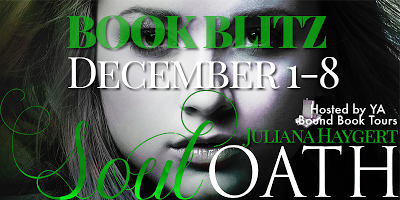 This week was Soul Oath's book blitz. Below, you'll find a list of the blogs that posted about the book blitz (the ones I found) – there's a rafflecopter giveaway with them. Click in any link and enter the giveaway!
I also want to take this moment to THANK every blogger that participated in the book blitz. THANK YOU!
– My Tangled Skeins Book Reviews
– Meredith & Jennifer's Musings
– Bookish Sarah's Literary Meanderings
Also, the giveaway on goodreads is open until Dec 20th!
Cheers,