DESTINY GIFT Promo!
Hello everyone!
So, I've decided to do a little promo with DESTINY GIFT.
For about two weeks, DESTINY GIFT will cost only $0.99 – starting now!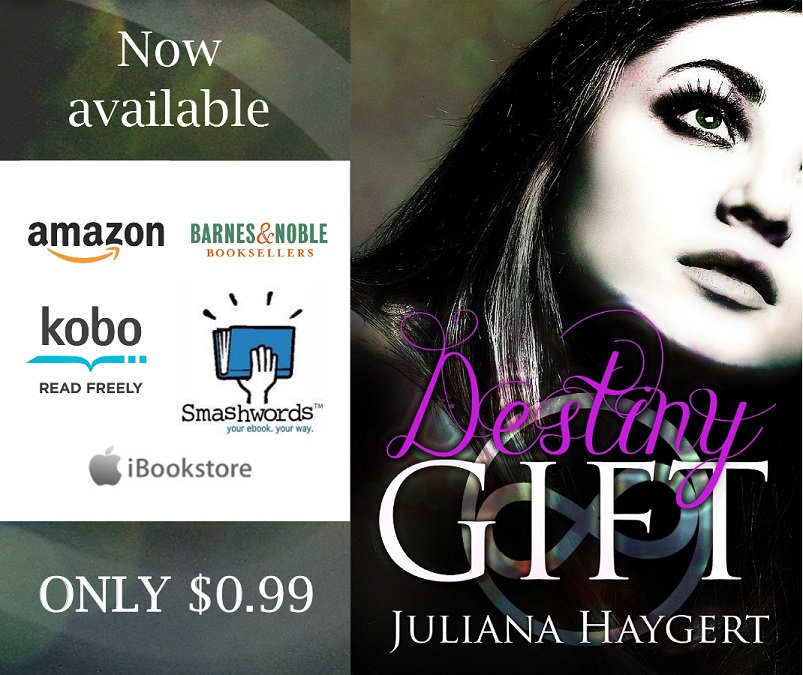 Amazon | Barnes&Noble | Kobo | Apple | Smashwords | Createspace
I'll love you to pieces if you help me spread the word. THANKS!
Cheers,