Breaking the Reins pic teaser #2
So, I promised another Pic Teaser of Breaking the Reins once the book reached 200 adds on Goodreads – and it did.
Before I show you said teaser, remember: I'll be doing these for every 100 adds. So, I'll post the next Pic Teaser when Breaking the Reins reaches 300 adds on goodreads!
Oh, and keep in mind that I'm trying to make these teasers very different from one another, so you can feel all the feels and have an idea of everything going on in the novel ;)
Okay, so … the teaser …
I hope you like it: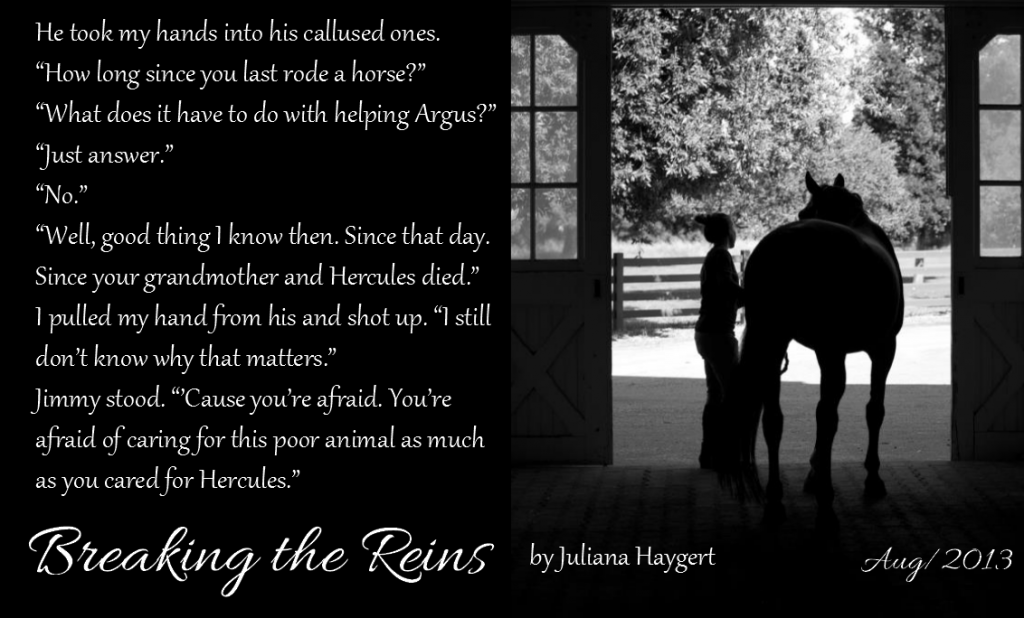 And, just to refresh the memory, here's the previous one: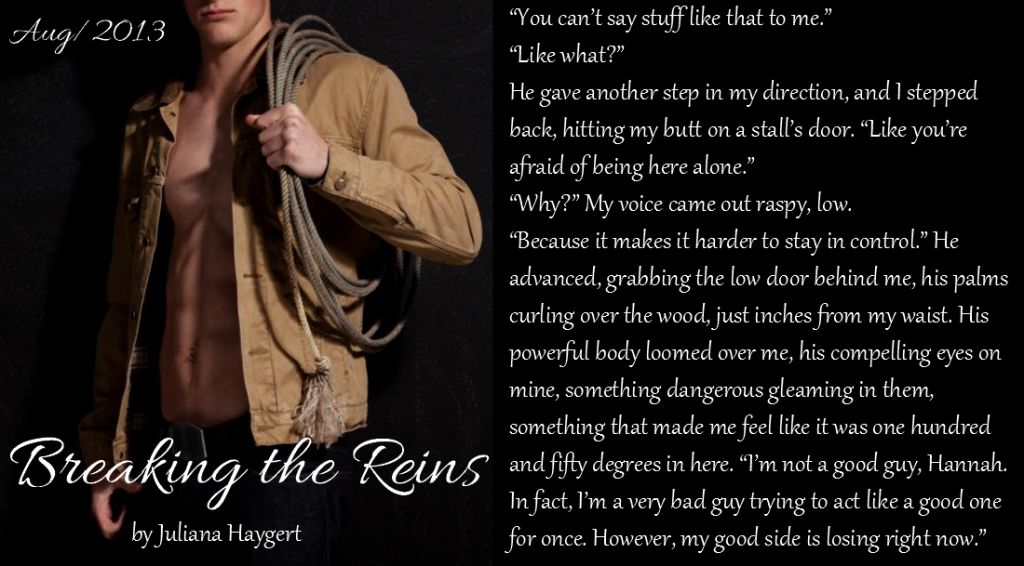 Now go spread the word and help me get 300 adds … then 400 adds  … then 500 adds … cause I have the next three pic teasers ready and I can't wait to show you!
Cheers,