Breaking the Reins is live!
It's here! It's here! IT'S FREAKING HERE!
You guys have no idea how happy I am to announce that Breaking the Reins is live!
Purchase links: Amazon US | Amazon UK | Barnes&Noble | Apple | Kobo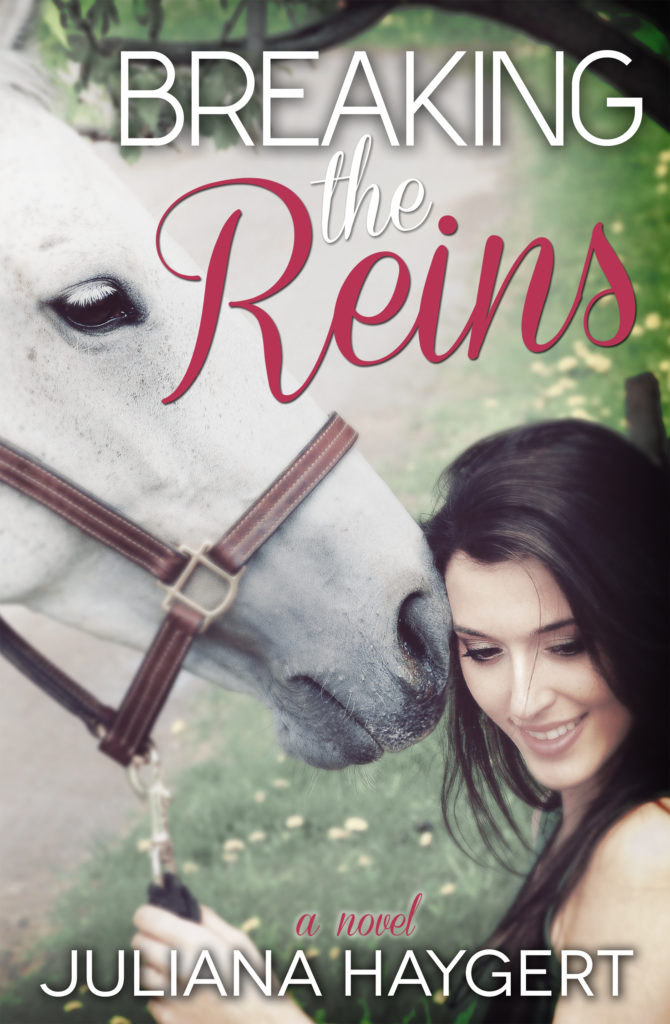 Genre: NA contemporary romance
Word Count: ~100,000
Release date: August/12/2013
Cover by: Sarah Hansen (Okay Creations)
Horses, mansions, tea parties, and lies are twenty-year-old Hannah Taylor's life. To others, her family and her relationship with Eric is perfect. But she knows the truth. She lives it.
After a fire takes her grandma's life and kills her horse, Hannah's immaculate life spirals out of control. Her father disapproves of her decision to run her grandma's ranch instead of focusing solely on learning the family business; Animal Control brings her Argus, a mistreated horse that she can't turn away even though she's not ready for another horse; and her boyfriend, Eric Bennett, a world famous polo player, becomes possessive and authoritarian. Despite her best efforts to disguise it, Hannah grows wary of him.
Then, Leonardo Fernandes struts onto the polo scene. A cocky rookie with a messy life of his own, he's drawn to Hannah and isn't afraid of showing it, even when Eric makes it clear she is his and he'll do whatever it takes to keep it that way. Hannah suffers for Eric's jealousy. The abuse only gets worse when Leo steals the title of best polo player in the world from Eric.
But the title isn't enough for Leo. He wants Hannah too, and she can't deny her attraction to him either. Somehow, she must find a way to break free from abusive Eric before he breaks every bone in her body.
Praise for Breaking the Reins
"Breaking The Rseins by Juliana Haygert is a real treasure. It's a sexy, heartbreaking and romantic ride you won't want to miss." —Sawyer Bennett, USA Today Bestselling author of Off Side, Off Limits, Off the Record, and Off Course.
"A breath of fresh air in the New Adult market. Juliana Haygert's new contemporary novel is one not to be missed!" —Magan Vernon, international bestselling author of The Only Exception
"A swoonworthy love interest and a fantastic backdrop make Breaking the Reins a New Adult read you don't want to miss!" —Alyssa Rose Ivy, bestselling author of The Crescent Chronicles, Clayton Falls Series, and The Hazards of Skinny Dipping.
Here's the full jacket:
(I've ordered the proof copy, so we should have print copies soon!)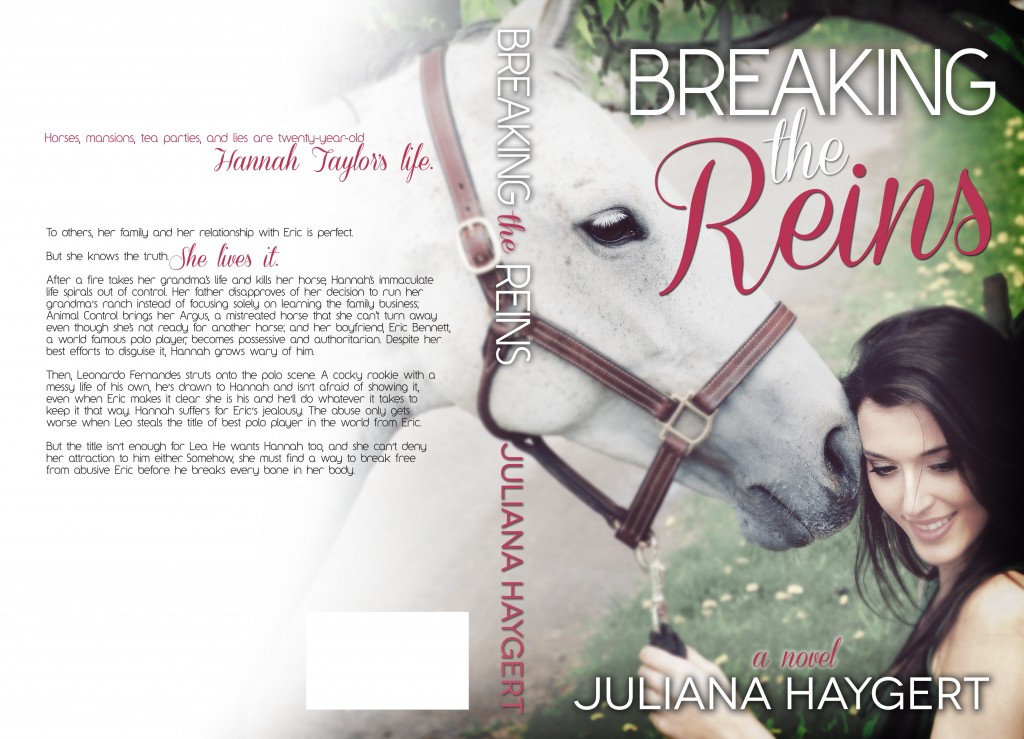 The pic teasers: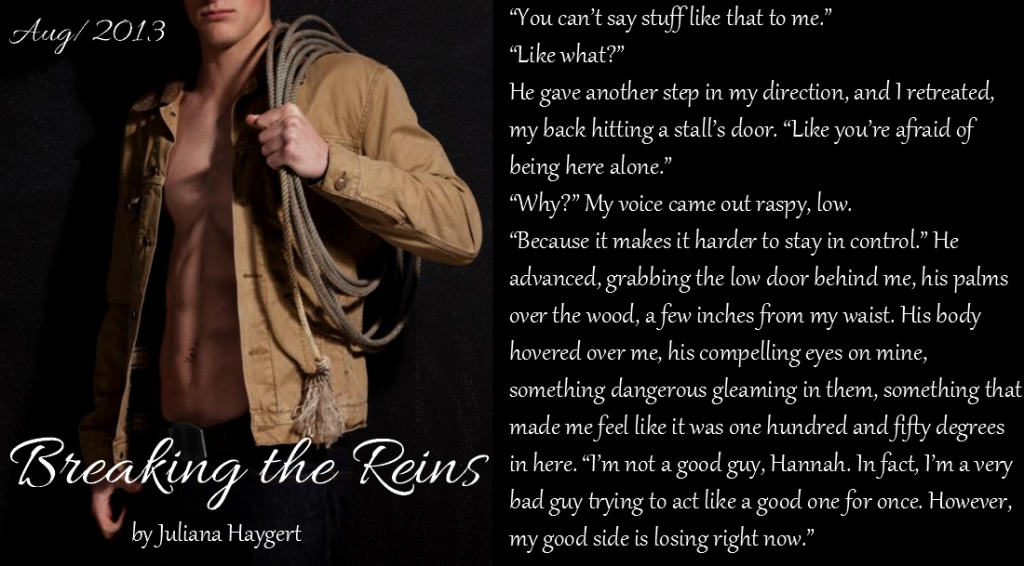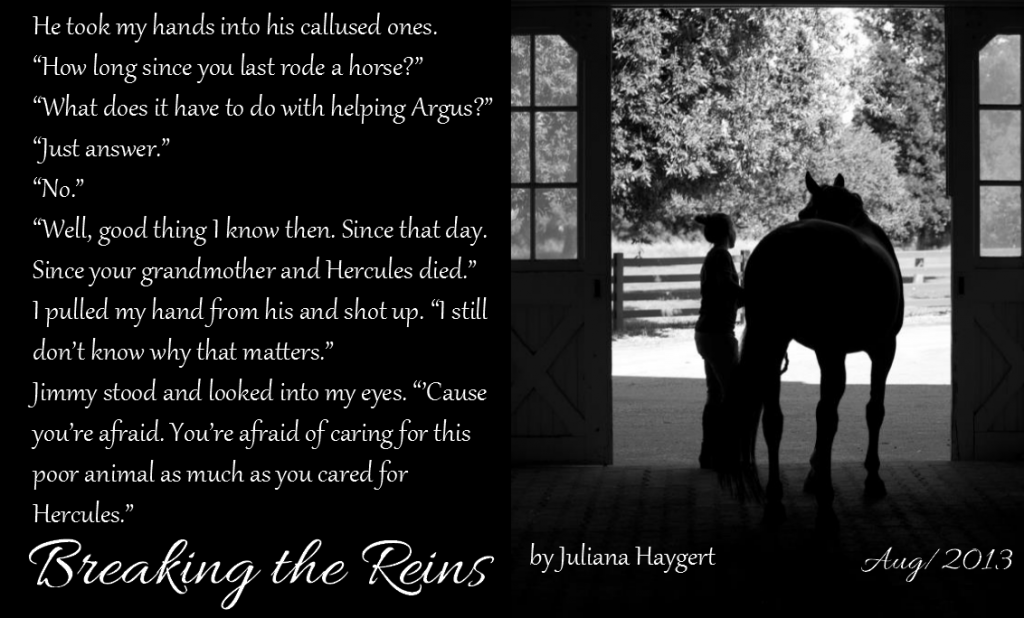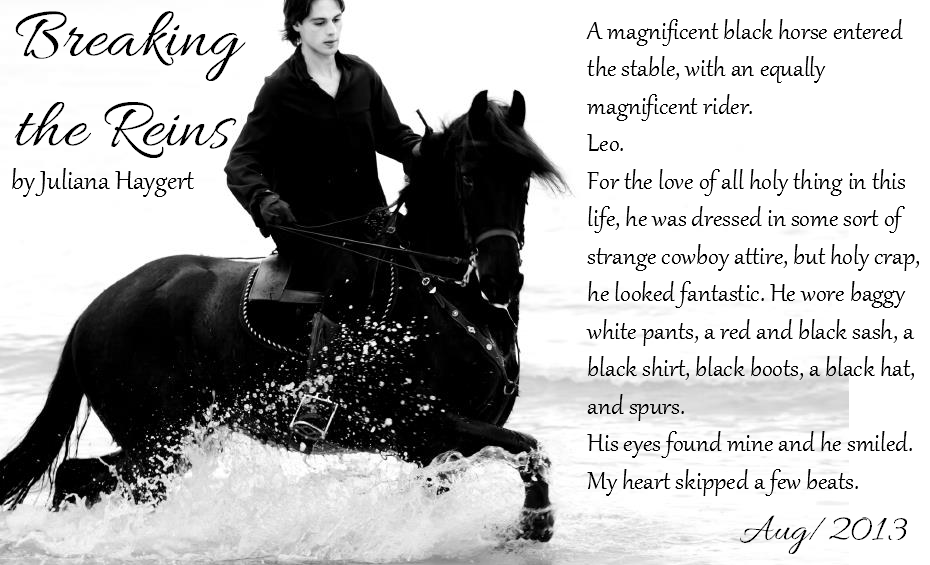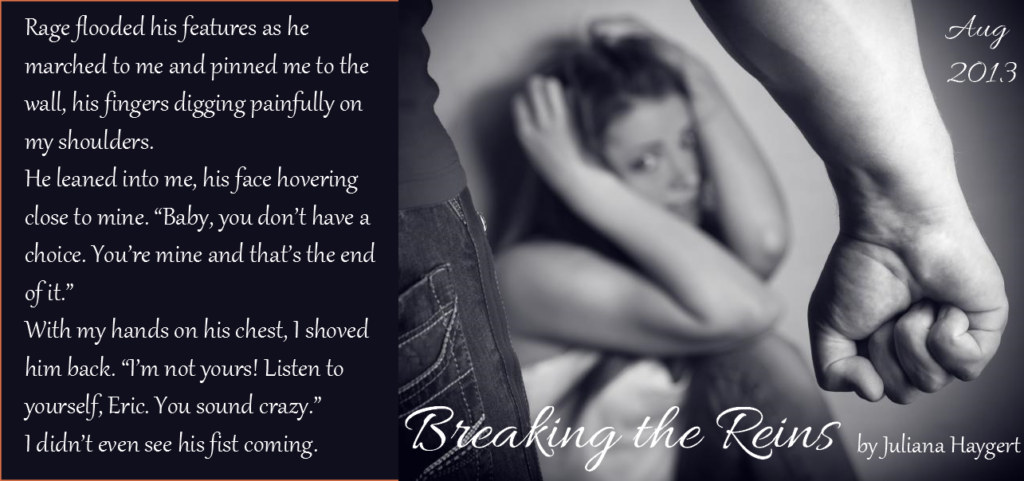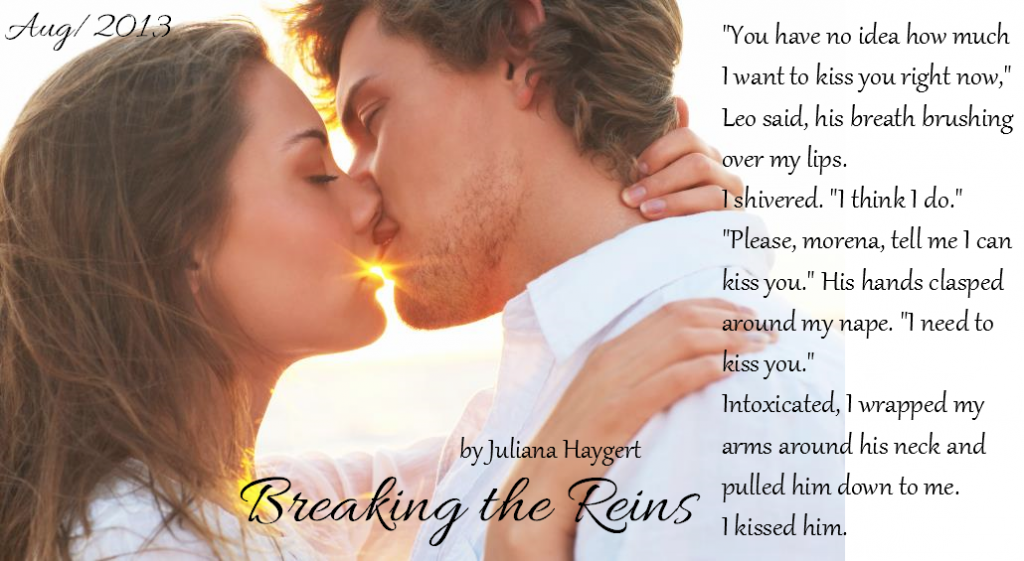 Don't forget to check out the promo: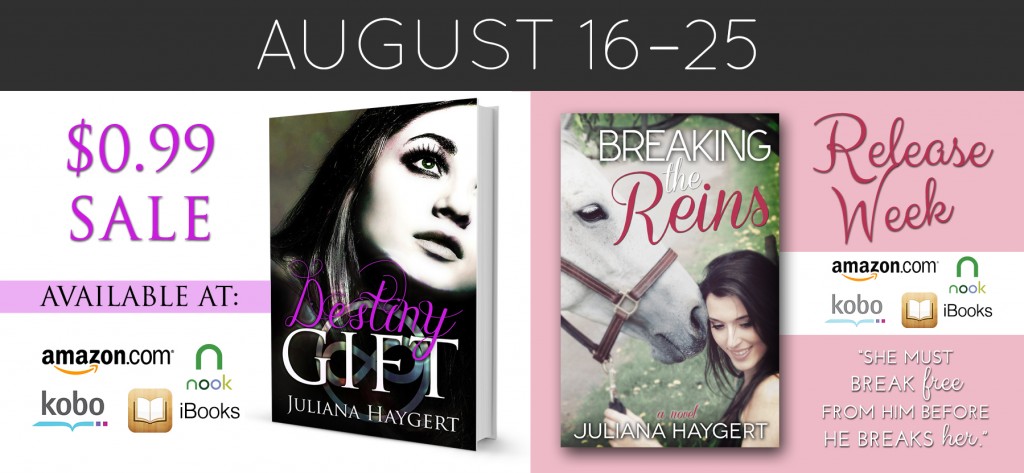 And to enter the goodreads giveaway and the rafflecopter giveaway:
a Rafflecopter giveaway

I hope you love this book as much as I do! <3
Cheers,