Book Blitz: Gilded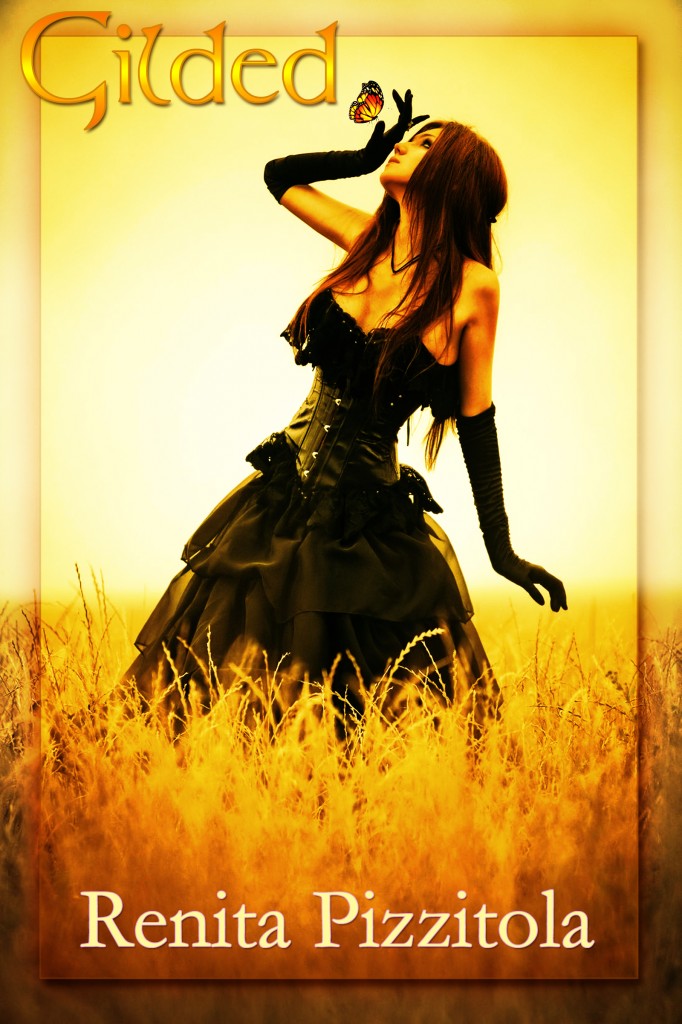 Title: Gilded (Gossamer #2)
Author: Renita Pizzitola
Genre: Romance / Young Adult / Fantasy
Release Date: September 2, 2013
ISBN: 9781616504724
True love comes with a price.
Kyla Ashbury, half-fae, must learn to wield her Earth magic to protect herself from the king's guard. Fleeing her betrothal to the prince, she takes refuge among the woodland fae, who are experts at Earth magic. Before she can learn to control her gift, she has to return to the castle to undo some of the damage done when she ran away with Grant. Wielding power she can't control makes the situation worse.
Grant will do anything for the girl he loves. Even with his power to foresee danger, keeping Kyla safe is a constant challenge. As answers lead to more questions, he wonders if he is endangering her further.
Kyla's growing talent destines her to a power struggle she doesn't want. Every choice she makes seems to jeopardize those closest to her. She must learn to control the angry magic coursing through her if she ever hopes to live a normal life with the man she loves.
A Lyrical Press Young Adult Fantasy Romance
Purchase Links:
Amazon – Barnes and Noble – iTunes – Kobo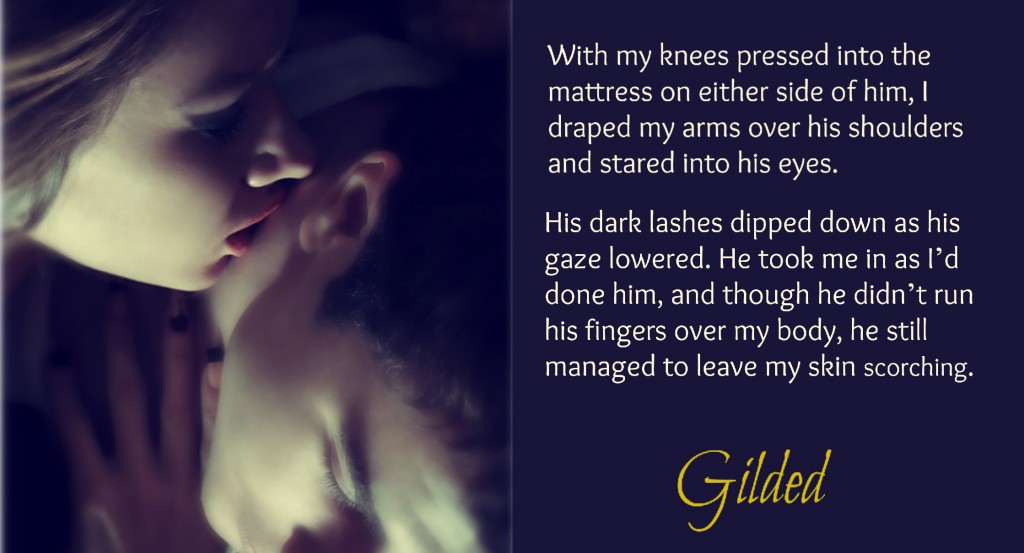 Excerpt:
We hurried to the bridge and crossed as fast as it would allow. A splash came from one side, followed by the sight of opalescent scales. I urged Lexie to move faster in front of me, but another splash made me jump. Then there were two more splashes. The water rippled as a tail tapped the surface before vanishing.
"She brought friends," Grant whispered.
We walked a tight rope over shark-infested waters, or more accurately, merrow infested waters. I wasn't sure which proved more threatening. The other side of the bridge seemed farther away with every splash. I'd counted at least four merrows. When we made it over, we rushed toward the trees.
"Faery-girl."
I paused.
"Don't turn around." Grant urged me along from behind.
She called again, and against my better judgment, I turned. Though visible, the merrow from earlier kept a safe distance from the bank. A few other heads peeked out of the water. Their long hair floated on the surface and sunlight danced over their shimmering skin. Radiant eyes stared back at me but everything below the cheekbone remained hidden underwater. Their razor-sharp teeth included.
"They're scared," I said to myself.
"Shouldn't we be, faery-girl?" The merrow focused on me.
"Keep walking, Kylie."
I couldn't tear my attention away. They outnumbered me. Why would I be a threat?
"My fellow merrows and I consider this area home, and when we last met I should have been more hospitable. I have seen the error of my ways. We extend safe passage over our bridge, now and always."
"Thank you?" I answered, totally bewildered.
"It is our pleasure. We wish you no ill-will and hope you will grant us the same."
"I'm not going to hurt you."
Grant urged me along, discouraging the conversation.
"Thank you. Safe travels, faery-girl." She dove in the water, and then they were gone.
Grant pushed me onward not giving me a chance to mull over what had happened.
Once we were a safe distance into the forest, he said, "You should never get into a conversation with a merrow."
"They were scared. Of me."
"They can twist conversations to suit themselves."
Conor, who'd been walking ahead of us but in earshot, looked over his shoulder. "What did you do to her?" He'd kept his tone light.
"I stopped her. I didn't mean to hurt her." He glanced back again, nodded then turned forward. "Really I didn't," I whispered as guilt settled over me. I didn't want people to fear me. What had I become?
Grant smiled and squeezed my hand. "We know you didn't."
Problem was, I wasn't so convinced of my innocence.
Author Bio:
Renita lives in Texas with her husband and two children. She graduated from the University of Texas at Austin with an English degree. She writes both fantasy and contemporary romance for Young Adult/New Adult and Adult readers. While splitting between magical worlds and contemporary stories, she promises romance. Lots of it! She writes about swoon-worthy boys and the girls who love them! When not writing, she enjoys reading everything she can get her hands on, drinking copious amounts of coffee and playing referee to her two typically adorable children.
website/twitter/facebook/blog/goodreads/Amazon
Cheers,