BEA 2013
I live two hours from NYC … which is close enough, but I confess I'm lazy when it comes to drive down and spend a day there.
I was on the fence about going to BEA. I wanted to but like I said, I thought about waking up early and driving there, and ugh. However, when Hannah Membrey told me she was coming to BEA from Australia, I had to go because we've been talking about meeting for the longest time and well, she would be so close!
So, I went to BEA on the last day only, and it was awesome! I woke up at 5am, I drove down, I spent 10 hours without food (you just forget eating while gawking at authors and books and talking to everyone) … but it was so, so worth it!
Here's the highlight of my day at BEA:
– I stepped in front of Angela James (the Editorial Director of Harlequin Carina Press) and said Hi! Then felt completely stupid about it lol (She tweeted saying she loved it though).
@juliana_haygert I loved it!

— Angela James (@angelajames) June 1, 2013
– I wanted to go to Neil Gaiman's speech, but the room was full already. He was standing outside surrounded by a bunch of reporters and I stood there, 3 feet from him. If I had recovered my shock, I would probably have asked for a pic, though I don't know how I would get through the reporters.
– I met Jamie McGuire. When I mentioned NA Alley, she said she loves our blog!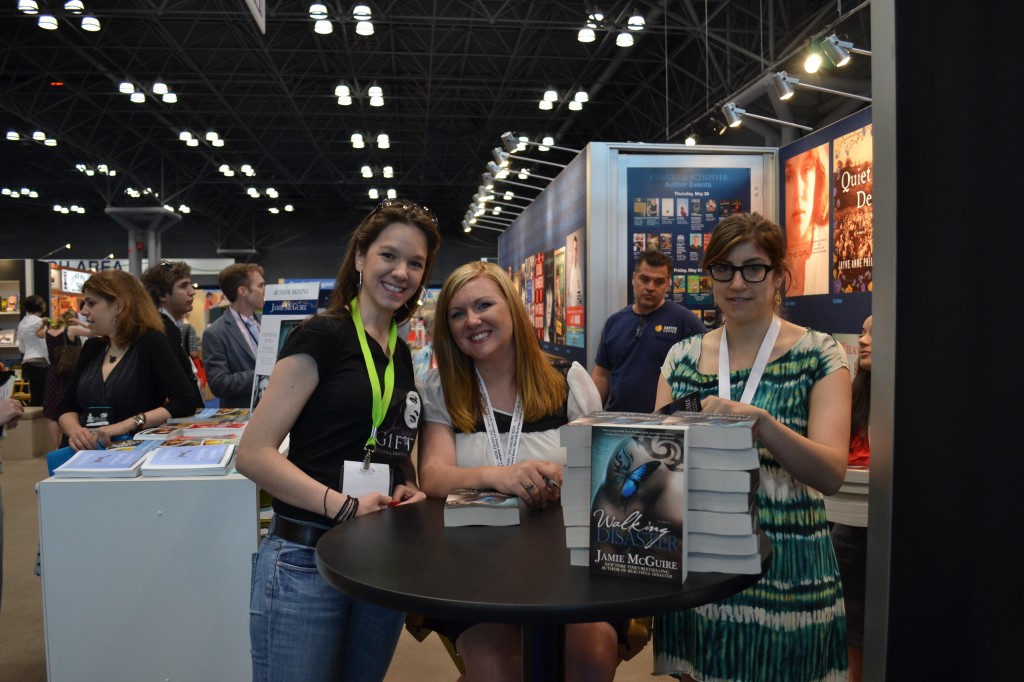 – I met Susan Dennard and Sarah J. Maas. Detail: Sarah recognized me, "You're Juliana, right?" GUYS! That made my day! Then Sarah stepped into the stage and Susan invited me to sit with her. I was in heaven!
PS: I already loved seeing Susan and Sarah's interaction on twitter and blogs, but it was SO COOL seeing their interaction live! They really do look like super best friends :)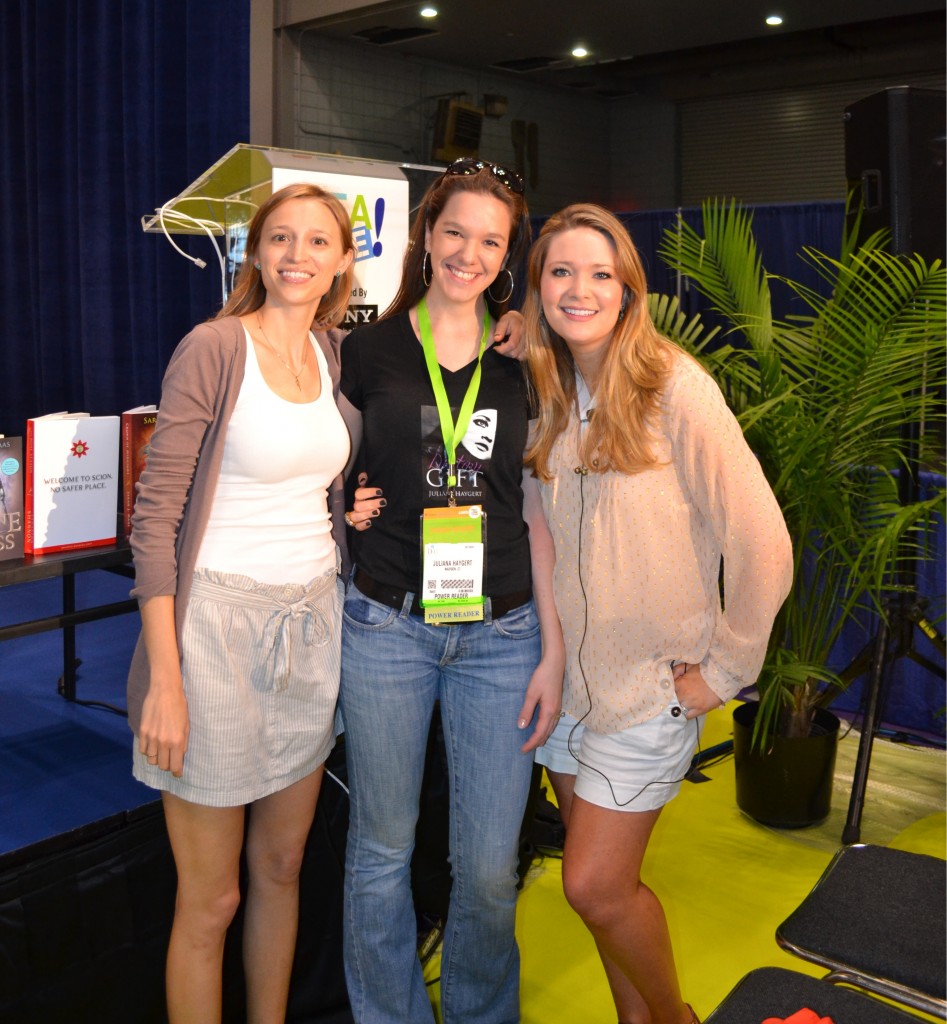 – I stayed for the "New Adult Crossover: From YA to adult and back again" panel. From BEA website: "Debut novelist Samantha Shannon (Bone Season – August 2013) and author Sarah J Maas , author of the Crown of Midnight (Thorne of Glass) – August 2013) as they talk with editors Rachel Manheimer and Michelle Nagler about their upcoming blockbusters and the cross over with adult and young adult novels!"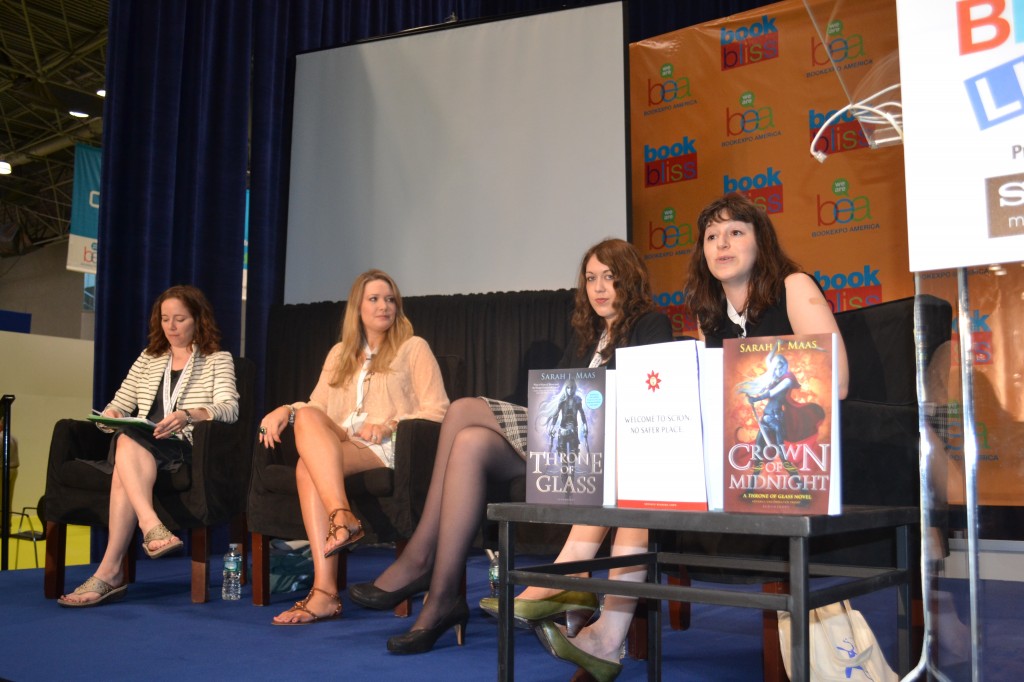 – I met Hannah Membrey (The Girl in the Cafe) and Hannah Ekren (In the Best Worlds). We spent the rest of the day together!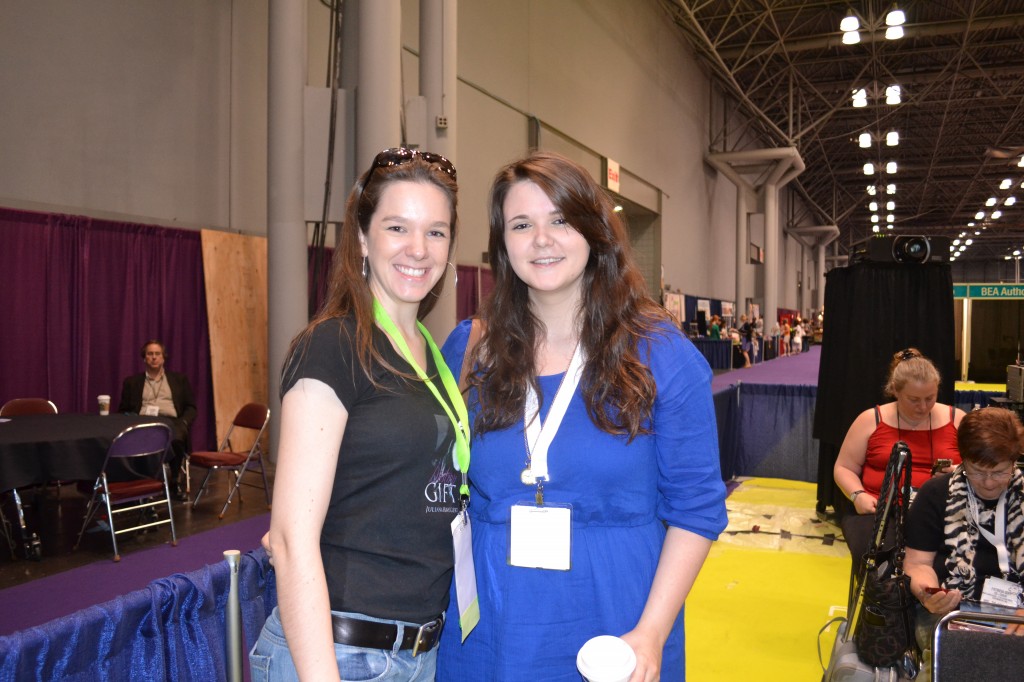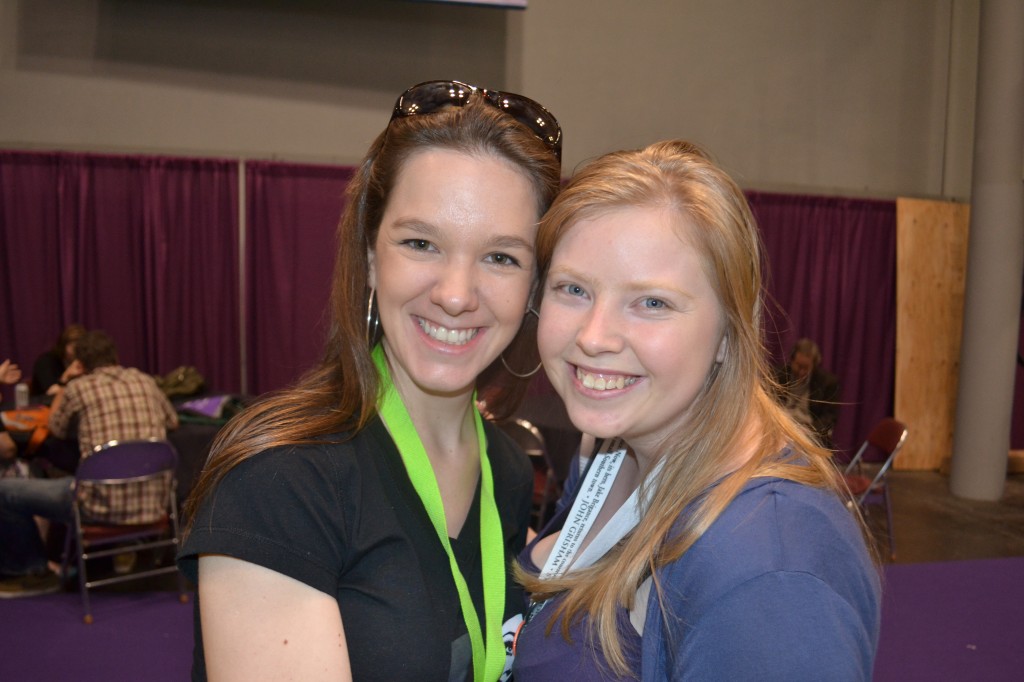 – On a line to get a paperback copy of Throne of Glass, Hannah I, Hannah II and I made friends with Jamie, a girl who works on TV (documentaries) and loves reading. She stayed with us until the end too ;)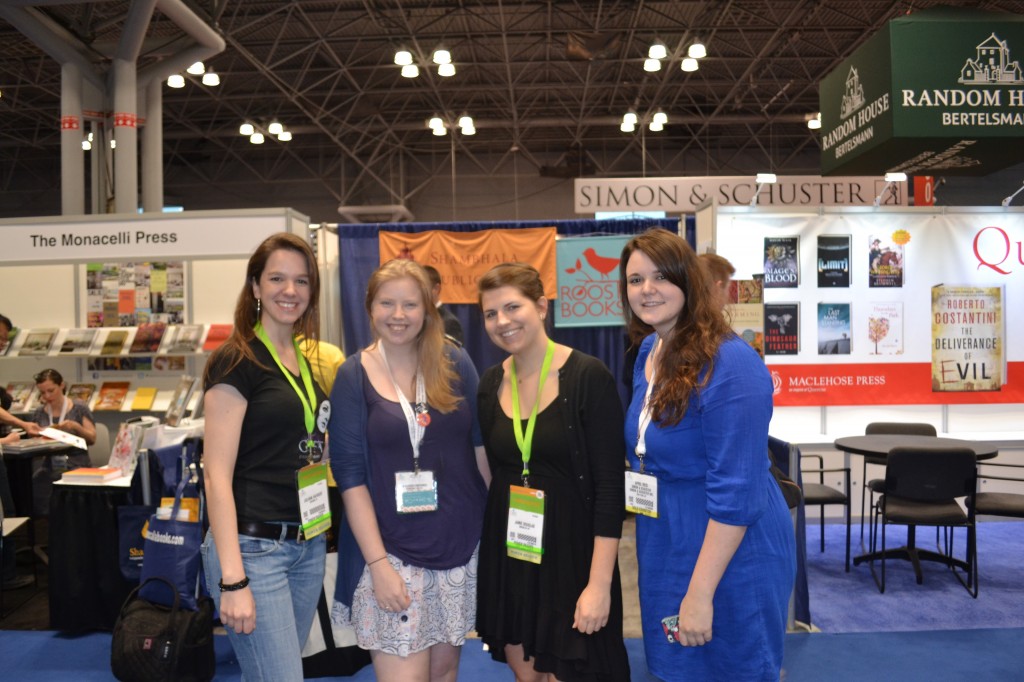 – I met Jessica Sorensen (the line was moving too fast and I couldn't ask for a pic).
– I met Heather L. Reid.
– I met Cora Carmack – she recognized me immediately and we talked a lot about the NA Crush Tourney! (oh, and her lit agent Suzie Townsend was behind her and she came to say hi, because she recognized me from twitter!). Since then, she's been following me on twitter. WIN!
– I met Giselle from Xpresso Reads and Book Tours.
– I met Karen Rought!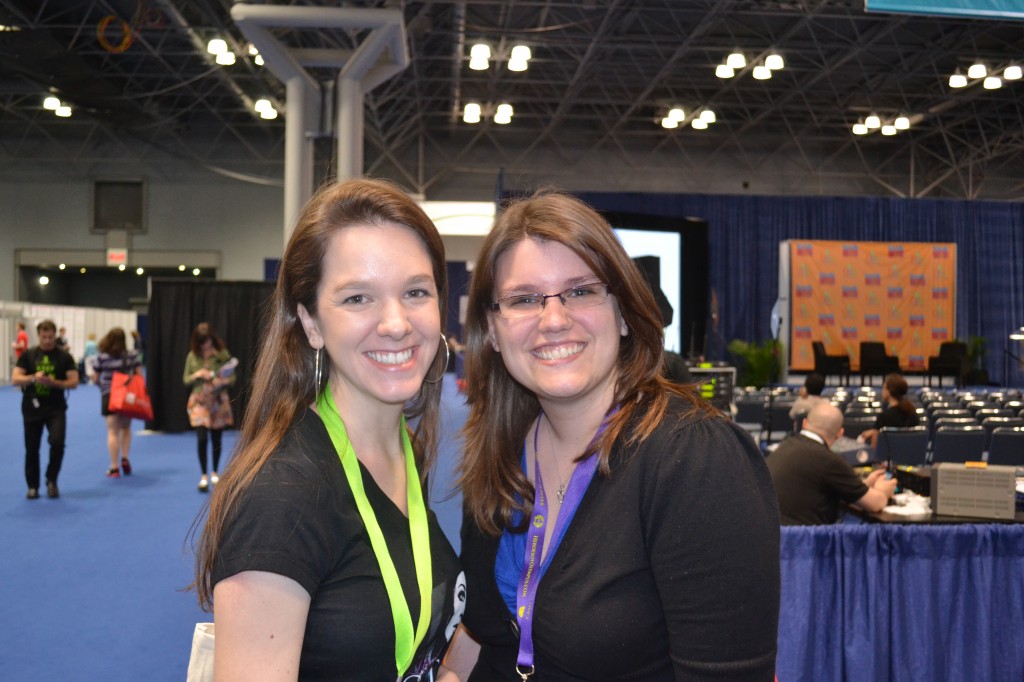 – Also, each line we stood, everything we did, people around us started talking to us about books, authors and such (of course) and everyone was so friendly and smiley! It was awesome.
And then it was 2:30pm, the steam was dying, and I was pooped (not to mention sweaty and hungry!). But it was awesome! I just wished I had met more twitter-friends that I know were there and didn't get the chance to see them!
Guys, I'm so going to BEA in 2014 and somehow, I'll try to go for the entire 3 days. I know I'm taking Cristina and Ginger with me ;)
Cheers,