A Day in the Life: ME!
Miss Dawn Pendleton came up with a cool Q&A for authors. She posts them once a week on her blog and I'm taking part on it. I'll be posting the Q&A here every Saturday.
Today is MY turn!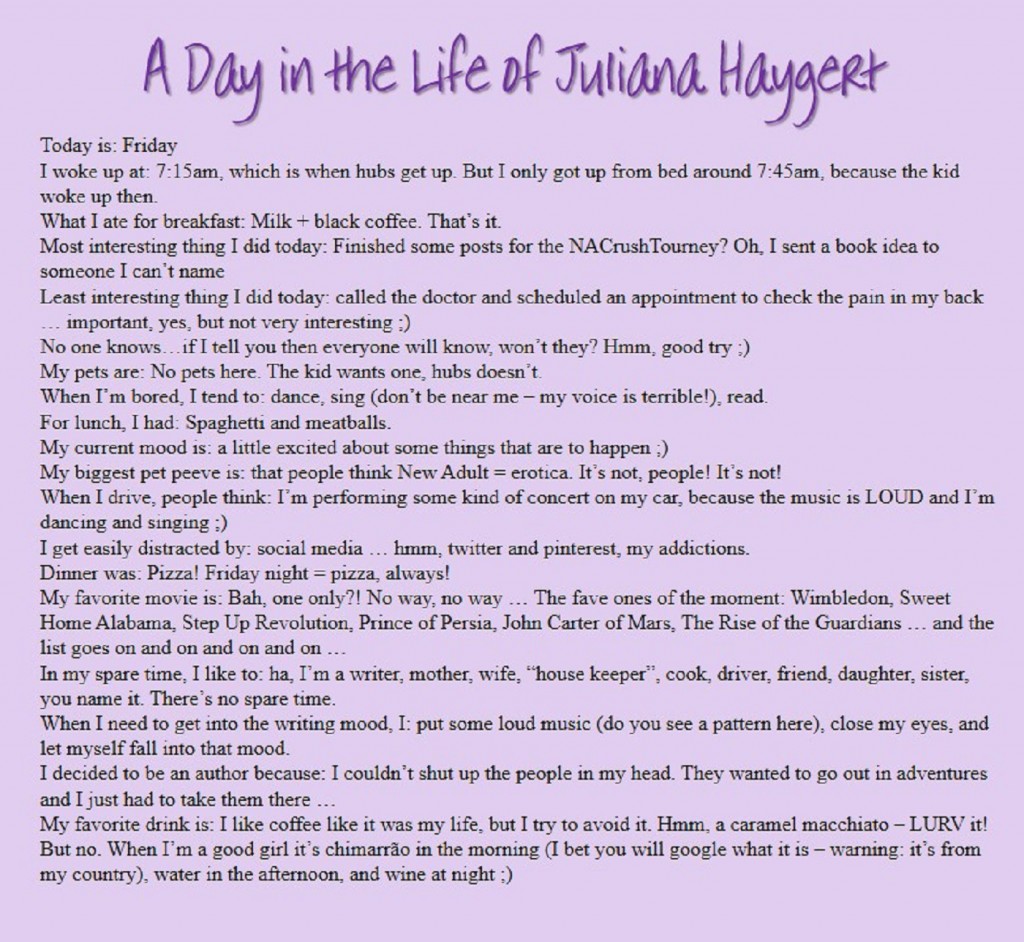 About me: While Juliana Haygert dreams of being Wonder Woman, Buffy, or a blood elf shadow priest, she settles for the less exciting—but equally gratifying—life of a wife, mother, and author. Thousands of miles away from her former home in Brazil, she now resides in Connecticut and spends her days writing about kick-ass heroines and the heroes who drive them crazy.
Cheers,