Monthly Archives:
August 2013
Hey friends!
This post will be quick. I just wanted to tell you guys about some upcoming stuff.
1) Breaking the Reins is releasing soon and to celebrate, I'm lowering the price of Destiny Gift during the release week.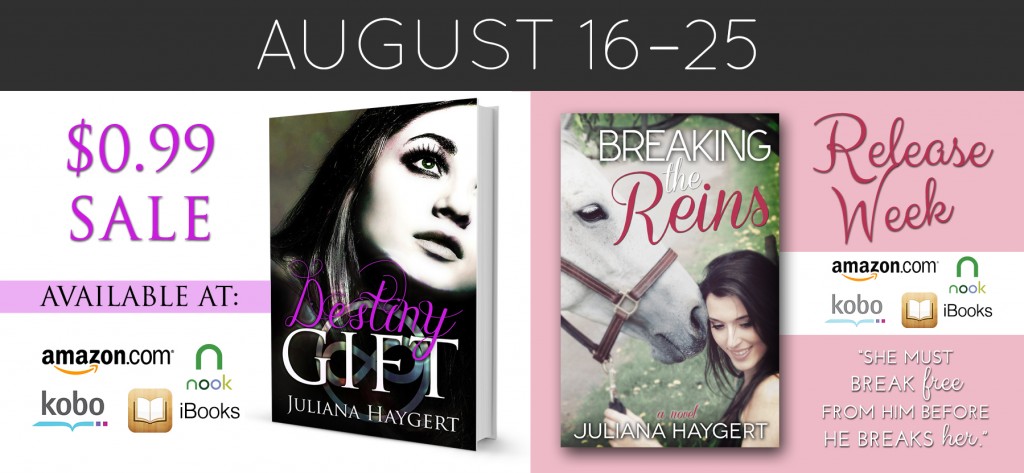 Feel free to grab the graphic and spread the word :)
2) Breaking the Reins has almost 450 adds on Goodreads. Since release is still 2 weeks away, I think it can reach 500 adds before then, which means I still can share another pic teaser before release! Tell your friends about it!
3) There's still time to sign-up for the Breaking the Reins release week blitz!
4) I'm organizing TWO rafflecopter giveaways for Breaking the Reins — one during the release week, and another one for the blog tour (I'll post the blog tour schedule soon). So, don't forget to check out and enter both!
That's it for now!
Cheers,