Monthly Archives:
February 2013
Guys!
Remember Losing It? A great new adult novel that hit the NYT Bestseller in record time?
In can you didn't know, it has a sequel, and here's the cover of said sequel: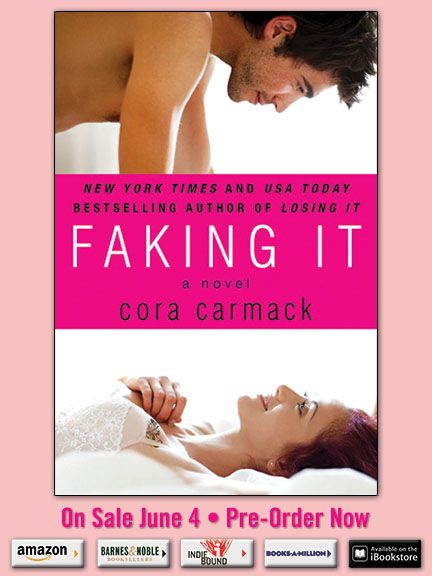 FAKING IT by Cora Carmack
releases 06/04/2013 from William Morrow Paperbacks
Mackenzie "Max" Miller has a problem. Her parents have arrived in town for a surprise visit, and if they see her dyed hair, tattoos, and piercings, they just might disown her. Even worse, they're expecting to meet a nice, wholesome boyfriend, not a guy named Mace who has a neck tattoo and plays in a band. All her lies are about to come crashing down around her, but then she meets Cade.
Cade moved to Philadelphia to act and to leave his problems behind in Texas. So far though, he's kept the problems and had very little opportunity to take the stage. When Max approaches him in a coffee shop with a crazy request to pretend to be her boyfriend, he agrees to play the part. But when Cade plays the role a little too well, they're forced to keep the ruse going. And the more they fake the relationship, the more real it begins to feel.
Add it on Goodreads!
About the author: 
Cora Carmack is a twenty-something writer who likes to write about twenty-something characters. She's done a multitude of things in her life– boring jobs (like working retail), Fun jobs (like working in a theatre), stressful jobs (like teaching), and dream jobs (like writing). She enjoys placing her characters in the most awkward situations possible, and then trying to help them get a boyfriend out of it. Awkward people need love, too. Her first book, LOSING IT, is a New York Times and USA Today bestseller.
Blog | Facebook | Twitter | Goodreads
CAN'T WAIT!
Cheers,
It's here! My beautiful cover reveal! Ready?
3
2
1
…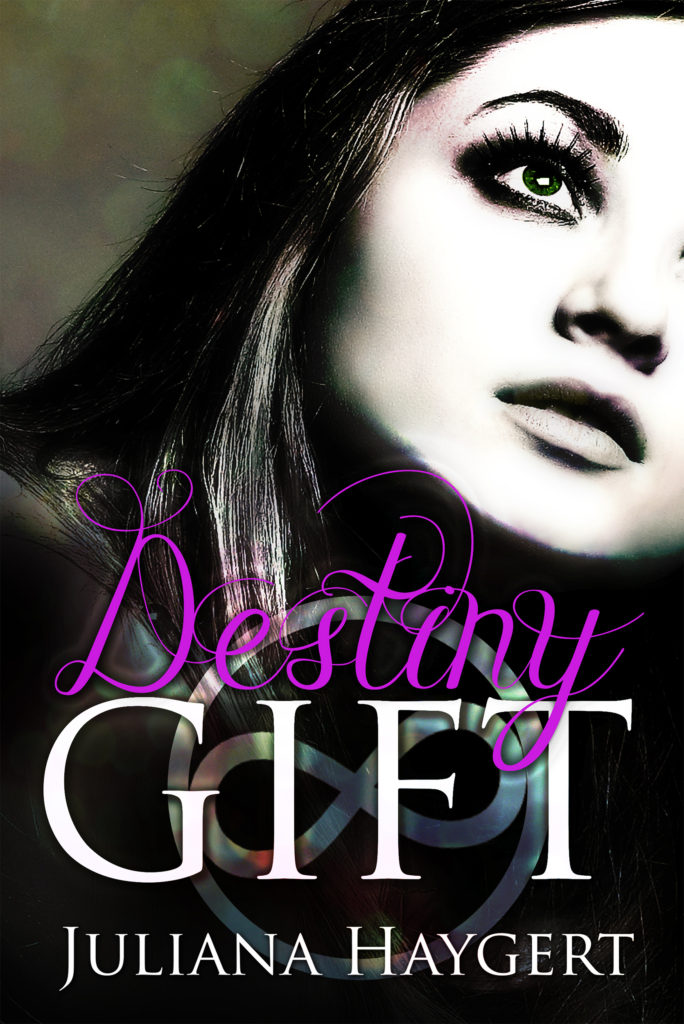 Genre: NA paranormal romance
Word Count: 77,000
Release date: April 9, 2013
Thirty years in the future, a sinister New York City exists in permanent darkness.
A student at the secured NYU, nineteen-year-old Nadine has visions of Victor Gianni, an imaginary guy she has real feelings for. Afraid of being truly insane, she explains the visions away as simple daydreams, but she can no longer deny them when she bumps into Victor in real life. But this Victor doesn't know her, and turns her away. After the encounter, Nadine's visions change to those of eerie fates, gods she's never heard of, demons with sharp claws they are not too timid to use … and instructions.
To discover if she's losing her mind, Nadine follows the vague directions—with the real, rude and reluctant Victor—leading to a man who knows it all: Nadine can restore an ancient creed by unveiling the clues on her visions, and bring sunlight and peace to the world again. But that's only if the demons and the other evil forces behind the darkness don't stop her first.
And here's the paperback version: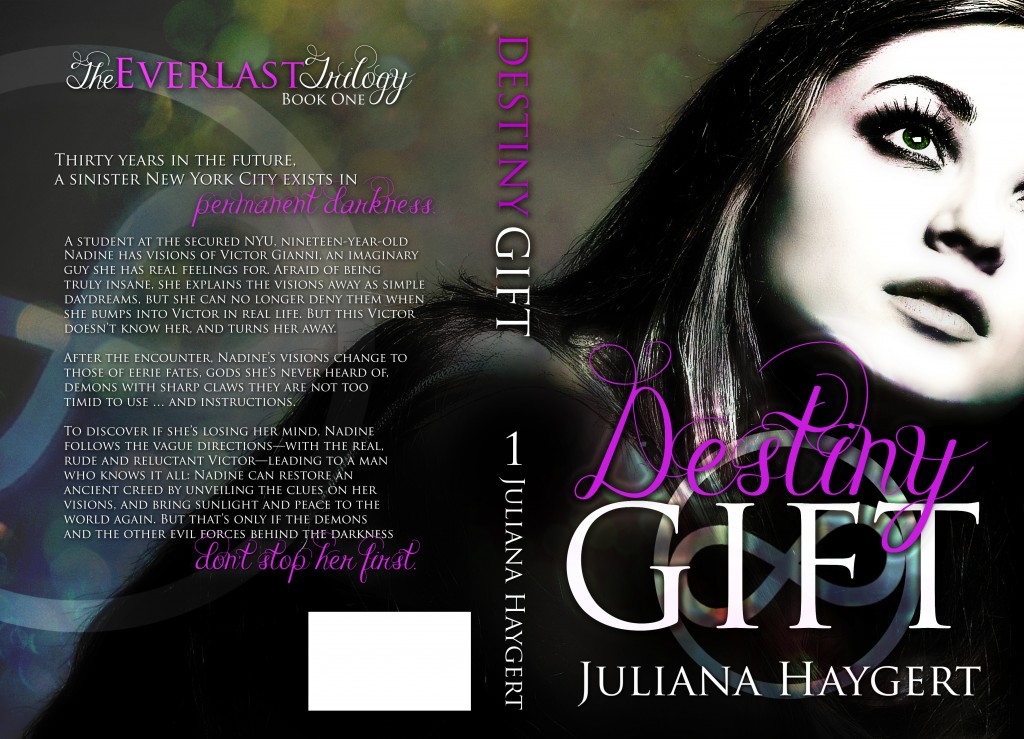 I only have to thank Sarah Hansen (Okay Creations) for her awesomeness … this woman rocks! And she knows it cause I told her a few hundred times ;)
I also want to thank Giselle from Xpresso Book Tours for helping me putting this reveal together. I'm impressed by the number of blogs that signed up!
Ah, before I forget, the Blog Tour sign up  is already be up at Xpresso Book Tours!
And there's also a GIVEAWAY on Goodreads! Go check it out:
Thanks everyone!
Cheers,