RTW: Season Writing
Road Trip Wednesday is a "Blog Carnival," where YA Highway's contributors post a weekly writing- or reading-related question that begs to be answered. In the comments, you can hop from destination to destination and get everybody's unique take on the topic.
This week's topic:
October!! It is SO fall! How does your writing (place, time, inspiration, etc) change with the seasons?
Short and sweet answer: It doesn't.
My inspiration, time and place don't change. Almost never.
The last time my writing place changed was when we moved from Brazil back to the US. And before that my writing space was the same for 3 years.
Here's how it looks now: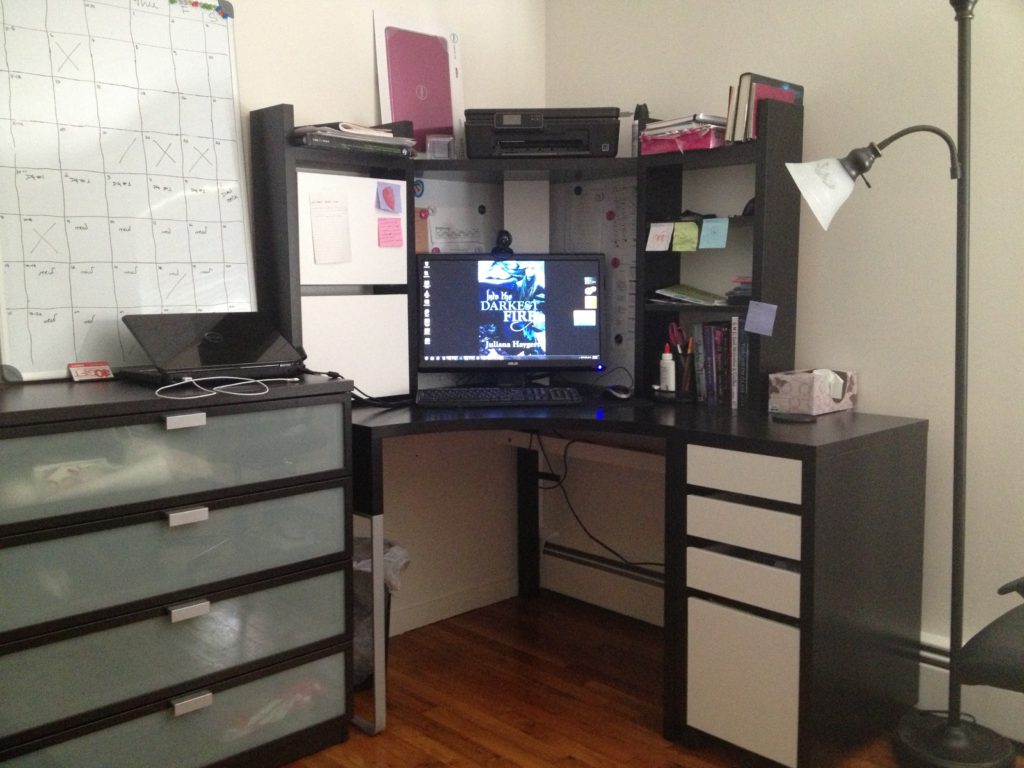 This desk sits on a corner of my bedroom. I started using a bedroom as home office, but, for some reason, the central air doesn't go to that room and it became impossible to write there in the summer, especially with the sun hitting the window right beside it all day.
So I moved my main desk to the bedroom. I wanted my own office room, but since hubby works away from home and now kid is in kindergarten, the bedroom is only mine during the day. *shrugs*
Anyway, I don't do anything different for the seasons.
In the winter, I might throw a blanket over my chair, though. LOL
How about you? How does your writing place looks like? Does it change with the seasons?
Cheers,