ROW80 Checkin 01/25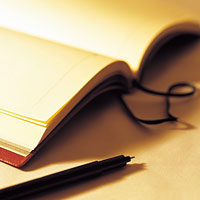 Hey guys! How are you all?
First, let me explain why I'm posting this today, instead of Sundays, which is the day I usually post check-ins. Because I'll be out of town from today (Thursday) to Sunday, and, since there was a check-in for ROW80 yesterday and I'm not gonna do anything new until Sunday, why not just post it now? So, here I am!
Another piece of news: because some of you encouraged me to finish the novelette, I went for it. I finished the novelette. However, I won't even start the novella lol I crossed it out from my goals list and revised my novel writing. My intention is to dig in my novel right now and go somewhere with it ;)
My revised goals:
Participate of the EditPalooza workshop offered by Savvy Authors from Jan/2 to Feb/4. (I've been warned this is super hard work and consumes many hours of the day. Let's see if I can keep up!)

Write a novelette (10-15,000 words), revise it and sub it (due Feb 1st).

Write a novella (20-40,000 words), revise it and sub it (due April 1st).
Write a novel (or get as far as I can with it).
Read 2 book every 3 weeks.
Social network: blog at least once a week (not counting #ROW80 checkins), comment on blogs every other day, and tweet a little everyday.
Social Media: All done.
Reading: Read Going Too Far by Jennifer Echols.
Still reading Revision and Self-Editing by James Scott Bell. Honestly, lost the count of how many chapters we've read (we're not reading it in order).
Gonna start Catching Jordan by Miranda Kenneally this weekend.
EditPalooza: Started slow this week. Then we had two assignments on Wed. It's going well. My group is by far the most active on the forums ;)
Writing: Monday = 1306 words. Tuesday = 1,695 and I finished the novelette. Reread it, fixed the errors that jumped out at me,  and sent to beta-reader. Wednesday = re-writing an old novel. Got 2053 words and about other 500 that ended up deleted ;)
How are you guys doing? Kicking ROW's butt? I hope so.
To check other members' progress, you can go to the click here.
Have a great weekend, everyone!
Cheers,