#ROW80 Check-in 05/06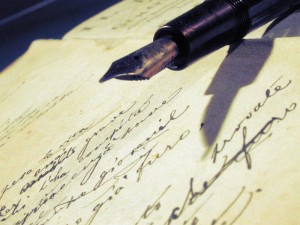 Hello there!
Welcome to the weekly #ROW80 check-in.
Here are my goals (and how I'm doing):
Organize my new home and my new schedule. Almost done. Actually, I'll consider this done, since we won't add anything new to the house for a while and my office is workable ;)
Once my life is normal again (or almost), find a gym and exercise 3 times per week. I actually went to the gym on Monday and signed the contract. Then went to classes on Wed (pilates mat) and Fri (Groove … or dancing). Not 3 times a week, but progress! Next week will be 3x for sure ;)
Participate on Crafting the Sensual Novella Workshop from April 9th to May 6th. Today is the last day, so done.
Finish revising my novel, DESTINY GIFT. Done! Done! Done!
Start a new novel or novella and get as far as I can with it. Still on planning stages, though I wrote 2 scenes already and have the outline for many others scribbled down. I filled the beatsheet too (Save the Cat! anyone?). I'm gonna try to finish it in May, because of … (look at next line) …
In June, participate of the JuNoWriMo. To count, I'll start writing something new here. I"m thinking a novelette and novella, and add up to 50k words with both.
Read 5 books each month (year total = 60). On track.
Social network: blog at least once a week (not counting #ROW80 checkins), comment on blogs every other day, and tweet a little everyday. Done. May will be a busy month on my blog, with lots of blog hops and blog tours.
This week was busy! I finished revising DESTINY GIFT, and there was also the launch of my group blog NA Alley … did you guys check it out yet? You should ;) We're a group of seven writers trying to promote the New Adult category, which isn't recognized yet, but we won't change what we write because it doesn't exist. Anyway … you can visit the blog and read all about it there. Oh, there's a giveaway going on there!
And Friday, I spent the day with a migraine and because of that, couldn't focus on anything. Got nothing done on Friday =(
I think I forgot to say this before, but Saturdays and Sundays are family days, where I try to do nothing writing-related, other than read a book after sleeping. I'll probably add that to my "goals* …
That's it for now.
Want to check on my friends? Click on the linky list on the ROW80 check-in page and visit their blogs!
Cheers,