#ROW80 Check-in 04/28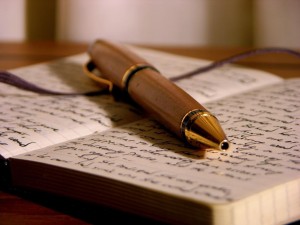 Hey guys, sorry I'm posting this late.
My goals:
Organize my new home and my new schedule. Getting there. This week we finished our bedroom and organized enough of my new office that I can work on it already.
Once my life is normal again (or almost), find a gym and exercise 3 times per week. Trying to get the strength to face execrcising this upcoming week.
Participate on Crafting the Sensual Novella Workshop from April 9th to May 6th. Still up for it, but going slow.
Finish revising my novel, DESTINY GIFT. Working on it. I revised a bunch of pages and wrote new ones. I think I got a bit over 3k new words this week. If you guys know me, you know this is low for me …
Start a new novel or novella and get as far as I can with it. Only after I finish revising DESTINY GIFT. But at least I already know what I want to write (I've been taking notes of the scenes I see in my mind).
In June, participate of the JuNoWriMo (probably with the novel or novella mentioned on the line above). Only in June.
Read 5 books each month (year total = 60). GoodReads tells me I'm a couple of books ahead, but I think it's because I've been reading novellas and they are quicker ;)
Social network: blog at least once a week (not counting #ROW80 checkins), comment on blogs every other day, and tweet a little everyday. Done.
On Tuesday, I had some errands and ended up running around and writing only a little. On Wednesday, I had to travel 1 hour north to go to the local USCIS office to do my biometrics for my SSN. Next up for that is an interview … but I have no idea when that will be.
Saturday and this morning, I had that damn 8-hour course for the DMV … it wasn't as bad as I thought it would be. The instructor was a retired patrol officer, so he told us lot of things he actually saw on the road. Sometimes it's nice to be reminded that cars can easily become weapons if you're not careful enough … I think that, after some time on the road, we take cars and driving for granted. Well, I won't bore you with a lecture about it lol
Anyway, I didn't write as much as I wanted and lost focus easily on Thursday and Friday … I did write some, but I know I could have done better. It's like they say, when you work at home, you always find something that needs to be done other than your actual job … I hate that, but it happens a lot!
Ah, on Tuesday, my NA sisters and I are launching our group blog, called NA Alley. I have a post up with a little teasing, but, to learn more about it I suggest you come back here Tuesday to check on the link for the NA Alley ;)
And I'm hoping this coming week will be better, with more writing time ;)
To support my fellow ROWers, click here and visit their check-in posts!
And how are you guys doing?
Cheers,