#ROW80 Check-in 04/22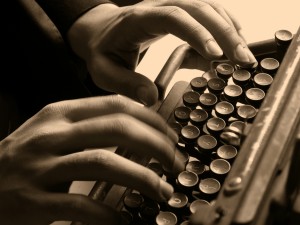 Hello everyone,
First, let me point you to a post I wrote on Thursday about JuNoWriMo. You probably know what it means, but go check it out ;)
I'm gonna try a new format for my check-in. Let's see if it's better.
Goals:
Organize my new home and my new schedule. This is going slow since last week, when we actually did a ton of work. Most of the necessary stuff is organized, so the not-so-necessary stuff are being left for when we're up to it, or have spare time. This week we were able to buy our cars, so now I'll have more time for myself (since I don't have to drive hubby to and from work) and will be able to organize my schedule, which includes gym and exercise! (see below).
Once my life is normal again (or almost), find a gym and exercise 3 times per week. Still not organized enough so I have that much free time. I know I should prioritize exercise more, but it's hard to do knowing I could be writing instead. And, I have been searching and nothing really gets to me. Pilates is way too expensive and there's nothing else I really want to do … but I found a gym with some nice-sounding exercises, so I might give it a try.
Participate on Crafting the Sensual Novella Workshop from April 9th to May 6th. This is going well. I haven't turned in all assignments cause I'm not writing any novella now and have none to share, but I'm paying close attention to what's been done and I'm commenting on assignments when I can.
Finish revising my novel, DESTINY GIFT. Still working on this. I finished revising what I had written before, but, because I changed a few things on the beginning of the story, I need to write a couple (more like 10 or 12) new scenes in the middle. Monday and Tuesday, I revised. Wednesday and Thursday, I wrote new scenes. Friday was busy with life stuff, so no writing =(
Start a new novel or novella and get as far as I can with it. Only after I finish revising DESTINY GIFT, which has been hard since many ideas are floating in my head and begging for time.
In June, participate of the JuNoWriMo (probably with the novel or novella mentioned on the line above). It's not June yet ;)
Read 5 books each month (year total = 60). Accordingly to GoodReads, I'm on track.
Social network: blog at least once a week (not counting #ROW80 checkins), comment on blogs every other day, and tweet a little everyday. All done. This is never hard to accomplish =P
It's been hard to focus on only one thing to write/revise. My mind is everywhere and since I went back to writing last week, I've been changing my mind constantly about what to write next. It seems I'm unable to settle on one thing. And I need to. I feel that, if I want to be serious about this writing thing, I need to be able to choose one story and stick with it until the end. I know there will be times when I change directions. I've stopped in the middle of manuscripts before, with 40k+ words, many times actually, but I want to avoid that. I know it'll be impossible to avoid it 100%, but I want to stick with the things I start!
Anyway, on happier notes, this Friday hubby and I completed 8 years of a very happy marriage! And we're able to buy our cars (nice gifts, uh?). Things are settling at our house. Still trying to organize our new routine, but we haven't been here for a whole month yet, so I'm guessing that's normal.
This next week I have an appointment with USCIS (applying for my SSN) and I have another appointment with the Brazilian Consulate (also for the SSN) and both are around 50 minutes from here, so, I'm betting I'll have more non-writing days than I would like.
Let's see what happens ;)
Support my fellow ROW80 friends by clicking here and hopping on their blogs ;)
Have a great week everyone!
Cheers,