#ROW80 Check-in 04/15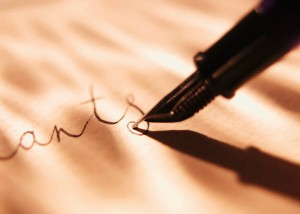 Here we are! Another check-in for the amazing ROW80 crew.
Recap of my goals:
Organize my new home and my new schedule.
Participate on Crafting the Sensual Novella Workshop from April 9th to May 6th.
Finish revising my novel, DESTINY GIFT.
Start a new novel and get as far as I can with it.
Read 5 books each month (year total = 60).
Social network: blog at least once a week (not counting #ROW80 checkins), comment on blogs every other day, and tweet a little everyday.
Once my life is normal again (or almost), find a gym and exercise 3 times per week.
(not necessarily in this order)
So, where do I stand this week?
Writing: 
Monday was my first day back at writing and I managed to get 2000 words out! Though, I feel like I cheated … because, in order to get my creative juices flowing, I decided to begin writing a new story, rather than keep the revision of my other manuscript (I left off half-way through the revision before the move to the US). Yes, I cheated, but it felt great too, great because I wrote, because it's a good new story and I'm kinda excited about it ;)
Tuesday, I participated of #teamsprinty of #ROW80 and wrote a little over 800 words in on hour, plus another 700+ words later. That got me 1500 new words ;)
Wednesday, I wrote about 1400 words and rework about 2000.
Thursday, I worked on two lessons from the Workshop I'm taking, which was plot outline and characters' GMC.
Friday, I had many errands to do, including going to the DMV again … no writing done =(
Reading:
It's going well. Accordingly to Goodreads, I'm 4 books ahead of schedule.
Social Network: 
All is good here too.
There are still many things to do at our new place yet, but we got a lot done too … but we've been only 1 week at the new house, so I guess we actually did a lot for such a short time. Though, now that the necessary stuff is done, I guess we'll slow down, since getting a house done/decorated from scratch costs a lot!
That's it for now. I hope to get more writing done this next week and I hope to find a nice gym and join it soon.
Want to check out and support our #ROW80 friends? Click here. Happy Sunday!
Cheers,