#ROW80 and NTS Check-in 06/10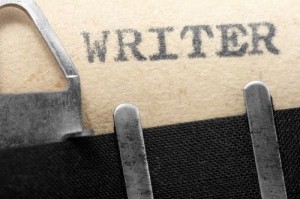 Hello friends!
This week wasn't that great. I even blogged about Being Productive, though my reasons for not being productive (this week) were out of my control.
Oh, and I finally succumbed to Pinterest. Great way to compose storyboards and get more inspired.
Okay, on with the show. Here are my goals and how I'm doing:
Organize my new home and my new schedule. Done.
Once my life is normal again (or almost), find a gym and exercise 3 times per week. Twice only. Because of my migraines, I need to change my cardio classes to something else, but don't know what yet, and because I prefer classes than just going to the gym and lifting weight and running on the treadmill, I have to find a class that I like during a time I can go …
Participate on Crafting the Sensual Novella Workshop from April 9th to May 6th. Done.
Finish revising Re-revise my novel, DESTINY GIFT. I'm revising it. Did a lot this week, but I'm still waiting on some notes to finish it up.
Start a new novel and get as far as I can with it. Well, I wrote only about 3500 this week. But, since I'm on FastDraft and JuNoWriMo, that wasn't enough =(
In June, participate of the JuNoWriMo. On it, but way behind …
Read 5 books each month (year total = 60). Done.
Social network: blog at least once a week (not counting #ROW80 checkins), comment on blogs every other day, and tweet a little everyday. Done.
My daughter went to the new daycare on Thursday, so up until then, I got nothing done, other then play with my princess =) The new daycare seems good enough, not as big and organized as the other one, but good and clean and caring. My daughter seems to like it. Accordingly to the teachers, she's always happy and smiling and helping. Yeah, she's very, very sociable. Too much even.
With daughter on daycare again, hopefully, this next week is going to be better and I'll be able to catch up with JuNoWriMo and FastDraft.
How about you guys? How are y'all doing?
Don't forget to check my fellow ROWers here.
Cheers,