#ROW80 and NTS Check-in 06/03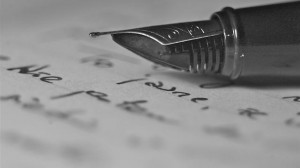 Hello friends!
Here are my goals and my progress:
Organize my new home and my new schedule. Done
Once my life is normal again (or almost), find a gym and exercise 3 times per week. Only two.
Participate on Crafting the Sensual Novella Workshop from April 9th to May 6th. Done.
Finish revising Re-revise my novel, DESTINY GIFT. I'm revising it, slow and steady.
Start a new novel or novella and get as far as I can with it. Finished the novelette, edited, sent it away. I started a novel on Friday (for JuNoWriMo).
In June, participate of the JuNoWriMo. Started Friday and lead my first sprint that afternoon—barely wrote because I was so worried I would miss checking in on others LOL
Read 5 books each month (year total = 60). Done.
Social network: blog at least once a week (not counting #ROW80 checkins), comment on blogs every other day, and tweet a little everyday. Done.
This week, I had one less day to write because of the holiday. Yes, I'm the opposite of most people. I write during weekdays and not weekends and certainly not holidays. And Friday I had the same migraine from last week. It definitely has something do to with my cardio class. I should go see a doctor … but first I need to find one! That's one of the things I hate about moving … to search for new doctors and find good ones, whom I like. *sigh*
Also, I critiqued over 120 pages for my CPs, thus taking more time from my writing. I'm not complaining. I love my CPs and want to do for them what they do for me =)
And I had more DMV drama. I lost 3 hours on Wednesday and 4 hours on Thursday running up and down, trying to solve my 3 last names issue. Those 7 hours were taken from my writing time and I just hate that. At least things seem to be going forward and will be soon solved and done.
But the more distressing news came when I went to pick up my daughter at the daycare on Friday. The director was there telling parents that the daycare was closing and that Monday, yes, tomorrow, they won't be open anymore! Even the teachers didn't know about it. They were shocked! Can you believe it? Two weeks from my daughter's Pre-K graduation … At least I work from home (remember, writing is my job), so I can deal having her during the day with me for a few days, but what about those parents who work out of home and have a difficult boss? The school should have given us time, told us sooner … It was so, so unexpected.
Now, I don't know what will happen. I'll probably contact the JuNoWriMo ladies and let them know I'll  have to skip on my leading sprints duty for at least a couple of days, until I find another school for my daughter or think of something else. I'll fall way behind on my JuNoWriMo writing as well. My revision of Destiny Gift will be delayed too. And, I'll not be able to go to the gym, because my gym doesn't have a kids space or whatever …
One thing causing so many impact on my whole routine … honestly, I still can't believe her school is closed. She loved it there. My daughter is so sociable. I can't imagine her inside the house with me all day. Even if I spend my whole day playing with her, she's missing out playing with other kids, interacting, learning, sharing, waiting for her turn … ugh, sorry about the rant. I'm just very upset with the situation.
Let's see if I'll be able to get anything done this week. If I don't, it's because I was spending quality time with my daughter, which is VERY important! I'll tell you all about it next Sunday ;)
Now, off to check on the other ROWers. Hopefully, their week was better than mine ;)
Cheers,