#ROW80 and NTS Check-in 05/27
If you're here for my entry for the Curiosity Quills contest, click here.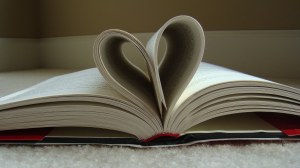 Hello friends!
Here are my goals and how I'm doing:
Organize my new home and my new schedule. Done.
Once my life is normal again (or almost), find a gym and exercise 3 times per week. Done.
Participate on Crafting the Sensual Novella Workshop from April 9th to May 6th. Done.
Finish revising my novel, DESTINY GIFT. Done. BUT IT'LL COME BACK NEXT WEEK!
Start a new novel or novella and get as far as I can with it. I finished the novelette, revised it, sent it off to betas and CPs (got back from one already). This week I plotted, outlined, revised and revised again, and also wrote a total of 4800 words toward a new novella. I had planned writing another 2k to 3k on Friday, but I was assaulted by a migraine late morning, and, when I went to bed, it was still going strong. It was a terrible day … it had been a while since I last had a  migraine like that. Hope it stays away for a long while this time too lol
In June, participate of the JuNoWriMo. Waiting for June.
Read 5 books each month (year total = 60). On track.
Social network: blog at least once a week (not counting #ROW80 checkins), comment on blogs every other day, and tweet a little everyday. Done.
And the revisions of DESTINY GIFT are back, yes. Next week, you'll see me tackling into it ;)
Peeps from the afternoon #ROW80 sprints: I'll try to continue participating, but I'll be leading sprints through the JuNoWriMo twitter account from 1pm to 4pm on weekdays (EST) during the month of June … so, I'll be online in 2 accounts and try to do sprints on both lol Let's see if I can … if I can't, I'll drop our sprints, because I compromised with the JuNoWriMo event and I won't start by doing something wrong with it ;)
And that's it for now.
Don't forget to check out the other members of ROW80 here.
Happy Holiday!
Cheers,