#ROW80 and NTS check-in 05/13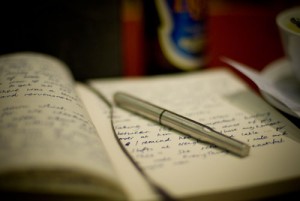 Hello friends! HAPPY MOTHER'S DAY to all the moms out there!
If you're here and don't know what ROW80 is, check it out here. This is also my update for Noveling Through Summer.
Also, check out the cover reveal of the Cynthia Cooke's new book posted earlier this morning.
Here are my goals (and how I'm doing):
Organize my new home and my new schedule. Done. We bought two new bookcases Saturday, one for me and one for my daughter. So far, she loves books!
Once my life is normal again (or almost), find a gym and exercise 3 times per week. Twice only. I totally forgot  about my daughter's mother's day concert on Thursday and almost went to the gym instead lol
Participate on Crafting the Sensual Novella Workshop from April 9th to May 6th. Done.
Finish revising my novel, DESTINY GIFT. Done.
Start a new novel or novella and get as far as I can with it. I wrote a few chapters in or 6,500 words. If you know me, you know this is a low word count for me. As someone who has the entire afternoon to write, I should get at lest 3,500 per day … but it's been so hard to focus lately. I have been so bleh … no reason, though, life is going well, family is great, health is okay, so why have I been feeling down? And the more I try to push writing, the more I feel like my writing sucks LOL Anyway, I know it's a temporary feeling and hopefully I'll feel much better this week and write more and more ;)
In June, participate of the JuNoWriMo. I'm thinking about rewriting Gypsy Heart (curious? See the projects tab on top).
Read 5 books each month (year total = 60). On track.
Social network: blog at least once a week (not counting #ROW80 checkins), comment on blogs every other day, and tweet a little everyday. Done.
And that's it for now.
You can click here and check the other ROWers and how they are doing.
Cheers,