I Have GREAT News …
After 6 months of querying and hair-pulling (if you've been through it, you know how it goes) I decided to trunk DESTINY GIFT. Some may think 6 months is too little, but I queried a lot and got tons of feedback.
See, DESTINY GIFT got several partial and full requests—I would say a 50% rate—but several only looked at it and said I should make it YA or Adult before trying to query again. That frustrated me. I wouldn't back down from NA, nevertheless, I realized I should rewrite the whole first half of the thing to pick up the slow pace.
I had began the rewrites of DESTINY GIFT when I saw a pitch contest at Savvy Authors. I remember thinking "hey, what the hell, one more try" …
Fast forward a few  months (while I moved from Brazil back to the US and settled my life again and rewrote the first half of the ms): last Tuesday, I got an offer of publication, and now that it's official, I can tell you …
Destiny Gift

, my New Adult Paranormal Romance, will be published by Lyrical Press!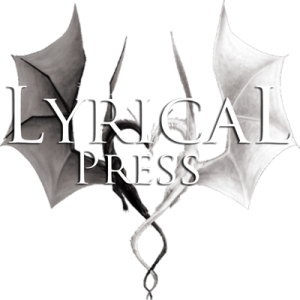 I'm delighted to be working with editor Abby Rose from Lyrical Press, who was the  judged of Savvy Authors' pitch contest*. She understands my story and she wants to see it published as much as I do. We exchanged many emails and we even talked about the Destiny Gift's sequels and she loves all my ideas! I'm really, really happy to have her on my side for this ride ;)
I can't believe this is finally happening. I'm still on a dream and I'm afraid of waking up … guys, I'm so happy! This is my first step into the publishing world and oh, am I happy about it!
I want to thank my husband for giving me the sentence that became this whole book. True story. It was, basically, his idea. THANK YOU, LOVE! Thanks to my family who always supported me, to my friends and my lovelies CPs and my NA sisters and the whole writing community. You're all amazing! And a special thanks to Abby Rose for believing in me, and Renee Rocco for welcoming me into their family!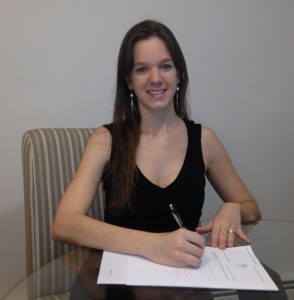 Signing the papers!
So freaking excited! This is happening! Yay!
Want to know more about DESTINY GIFT? I have an under-development storyboard on Pinterest, I have an interview with my hero, the announcement of being the finalist of a contest, a pitch and the first 150 words used on another contest, and the query and the first 500 words which were used on yet another contest.
Thanks everyone!
Cheers,
*By the way, there are lots of pitches with agents and editors coming on Savvy Authors, you guys should check it out.