Writing time vs. Reading time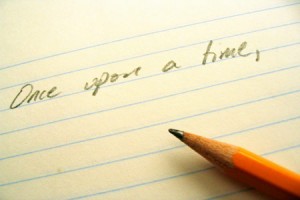 I came across Nathan Bransford's post about Writing Time vs. Reading Time … and that got me thinking …
May was a writing month to me … while June was a reading one.
Well, June is not over yet, but I barely wrote–anything new at least. I did work on my book (a lot), with edits and revision and I've been working with an editor, and, while she revises my manuscript, I decided I should catch up with my reading. My to-read list is enormous and it gets bigger and bigger by the minute …
Though, what got me thinking was the reading time … I've been following some very interesting and informative people and organizations in Twitter and they post links to articles they wrote or read. And, if it sounds interesting, I open it up and read it.
I also follow many blogs and most of them post new articles daily.
Then we have emails, news (which I read online), and other social media (facebook, goodreads, orkut, etc).
And books. We all read books, don't we?
So, with so much reading to do, is there time to write? Ah, yeah, that's a good question.
Internet and social media made our lives easier … I shop mostly online, I do all kinds of research, search maps and places, watch new music videos by my fave bands and singers … I got to reconnect with friends I had not seen for many, many years! And I also follow my favorite writers and talk to readers and fellow aspiring authors and much more. It's fast, easy and fun!
But it's also easy to get carried away and forget about time when surfing the net …
As a writer, it's necessary to turn off the internet for a few hours each day, literally, otherwise I won't get any writing done. And that's good because, when I get engaged in my story, I write really fast (in a good day, I can get about 8k words … but that's for another post).
Also, I need time to read the books in my long to-read list, after all, a good writer is also a good reader.
And you? How do you balance your "reading" time and your writing (or your job, if you're not a writer)?
Cheers,