ROW80 Check-in #03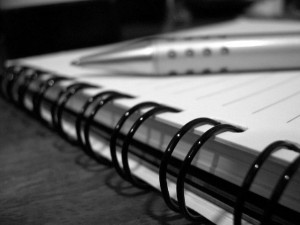 Third ROW80 update already? Jeez, where is time going?
Anyway, today is a holiday in Brazil. Holy Mary's Day and also Children's Day.
A reminder of my goals:
Write at least 2k words from Mon to Fri (Sat and Sun are reserved for family!)
Finish the MS I'm writing (for now, I call it Attitude)
Edit Attitude
Outline a novel for NaNoWriMo
Participate on NaNoWriMo
Read one book per week
Blog at least once per week (besides the #ROW80 check-ins)
Comment on #ROW80 friends' blogs
Exercise (I'll define what and the frequency after my doctor gives me his okay)
As you guys may know, I have plans of participating on NaNo, but it's not set on stone yet. I'll see how things go, which means I'll probably decide one day prior to the start date ;) However, I'm already signed up. If you want to be a writing buddy, my username is Juliana_Haygert over there. Go find me!
Now, for check-in …
Exercising:
Still nothing.
I've got my leg MRI done on Monday, now I'm waiting on results. Friday, I'll pick up the results and go to my doctor. Let's see …
Reading:
I finally finished Matched! Yay! When I was about 75% into it, that I thought things picked up and became interesting. I just wanted to get it done so I could choose another …
And I'm facing a dilemma about my the book: Dark Lover by JR Ward, The Summoning by Kelley Armstrong, The Demon King by Cinda Williams Chima or Touch by Jus Accardo. What do you guys think? Which one do you suggest I read first?
Blogging:
This is the third post of the week and probably will be the last until the next check-in on Sunday. I've commented on many blogs during the week.
And I'm Twitter all the time =)
Writing:
Monday: Only 2353 words. I know, I surpassed my goal, but, if I didn't have my MRI during the afternoon, I would have aimed for 4k …
Tuesday: By 5pm, I had done 5 #1k1hr LOL and, the word count for the day ended at 6211 =)
Wednesday: Since it's holiday, family is home. But I managed to write 721 words in the morning and I hope to get some more at night.
If I keep this up, I may finish Attitude by Friday. Woot!
I'm feeling pretty good about how things are going. I do hope to continue steady at this. I'm afraid to slow down once Attitude is done. I don't want to stop writing, but I don't know if I should to jump in on a new WIP right after finishing this one. Especially since I still have to revise it. I'm open to suggestions: after I finish Attitude, should I focus on editing it only OR should edit Attitude AND start a new WIP?
You can check my fellow ROWers progress here.
Hope all is well with you guys too!
Cheers,