ROW80 Check-in #02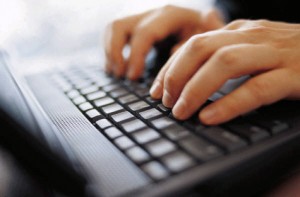 Here we are, the second check of Round 4.
If you want to know about my goals, you can click here.
Exercising:
Still waiting for doctor's permission. If you missed what I'm talking about, you can click here and read the whole story.
Blogging/Twitter:
I had a post out on Thursday, plus this one. So that added to 5 posts this week.
I've commented on other blogs to the point of losing count … and I kept commenting lol
And twitter … I'm on twitter all the time ;)
Speaking of twitter: I'm trying to follow all ROW80 members on twitter—yay for writers' support! So, if I didn't follow you yet, let me know.
Reading:
I'm still reading Matched by Ally Condie. It's not capturing my attention. I hate when that happens. Normally, I devour a book within hours. Not this one =(
Writing:
Thursday: Four #1k1hr, plus some writing at night, to a total of 5031 words.
Friday: Wrote 3075 words, worked on a query and polished a first chapter for submission (ah!)
Saturday and Sunday are family time over here, but something unexpected happened: my husband had to work this weekend. That left us a problem: I'm in no condition to take care of my daughter alone (because of my leg), so my mother-in-law spent the weekend with us and took care of my daughter. I tried to stay clsoe to them, but they didn't stop! When they went to the neighborhood's playground, I was left alone with time in my hands. I read, I wrote 2 blog posts, I researched and I wrote. So:
Saturday: Wrote a blog post, researched, did one #1k1hr and wrote 1700 words.
Sunday: Did two #1k1hr in the morning and got 1593 words down. I plan to write more at night, so my word count will be higher when the day is done. UPDATE: I did one #1k1hr at night and got 1456 down. Total for the day: 3049 words! Woot!
I think things are going well over here—but it's only the first week … I hope I can keep this up till the end =)
How about you? Are  you having fun yet?
Cheers,